Dubai, UAE, 15 November 2021: Ingram Micro announced its Dubai Warehouse was awarded the TAPA (Transported Asset Protection Association) FSR (C) Certification, recognising the high-security standards applied in the handling and shipping of all products by Ingram Micro.
TAPA is the world's leading supply chain resilience and security association, with the common goal to reduce losses in the international supply chain. TAPA, audits and certifies over 40 Ingram Micro vital Operation sites globally.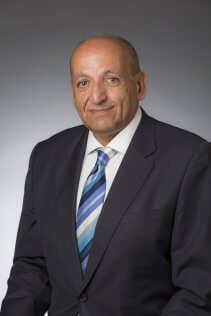 Dr. Ali Baghdadi, SVP & Chief Executive Ingram Micro META Region; and EMEA Cyber Security, commented, "The TAPA FSR (C) certification reflects our commitment to provide the best in performance and security operations services to our customers and vendor partners. The Dubai Regional Distribution Centre is Ingram Micro META's first facility being TAPA certified this year, and this is an important step in the rollout of our Operations strategy".
Lalit Sharma, Group Manager – Operations, Ingram Micro, META, added: "The Certificate gauges Warehouse readiness and team's knowledge in security standards, maintained every day by our employees, and Site infrastructure capabilities built around Security, monitoring, background check, and other processes to protect our goods and control our warehouse operations per Global Standards. Following the TAPA Facility Security requirements, the certification remains valid for a period of three years, and as a step forward, we are looking forward to other warehouses in META getting TAPA certified".
The Ingram Micro warehouse facilities in Dubai were opened in May 2021 and feature CCTV cameras and radars from Axis Communications, intrusion, access control systems, temperature monitoring cameras linked with access control, ANPR cameras for an advanced parking solution, which were designed and installed in line with SIRA guidelines and connected with Dubai Police via Video Guard service. In addition, the warehouse site has a fully automated fire detection and fire suppression system in real-time linked with Dubai Civil Defence.