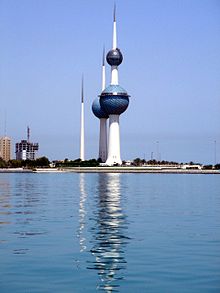 Symantec today announced that Alghanim Industries, one of the largest privately-owned companies in the Gulf, has implemented Symantec's Altiris Management Suite to streamline deployment and management of over  4,000 of its endpoints in Kuwait and across the Gulf region.
With these management capabilities in place, Alghanim is able to adopt a more intelligent approach to automate time-consuming and re­dundant tasks and minimise the efforts and costs associated with deployment, patching and overall management of Alghanim's systems and software ― all from a single, integrated console, the company said.
"Symantec's Altiris Client Management Suite has undoubtedly had a huge impact on the IT department, enhancing the speed and quality of incident response, reducing endpoint deployment time and overall streamlining our productivity," said Abbas Hussain, head of service delivery and operations, Alghanim Industries. "We've managed to lower the volume of service desk calls by 70% and reduce the client management team by 40% from 23 staff. The solution contains an endless amount of functionality".
According to Hussain, before deploying Symantec's Altiris Client Management Suite, all of Alghanim Industries endpoints were managed manually by a team of IT experts.. The lack of remote troubleshooting capabilities meant that once notified of a problem, a member of the IT team would be dispatched to the troubled computer to rectify the problem.
"This had a significant impact and hindered operations at the Alghanim subsidiary," he said. For example, an advertising client might have to wait longer for their important creative idea to arrive, an engineering produc­tion line may run slowly, or one of Alghanim's recruitment agencies would postpone a cli­ent's talent acquisition campaign.
Naturally, this manual approach was incredibly time-consum­ing. Abbas explained, "On average it took us between two and six hours to deploy a PC―and that didn't include the journey time to travel to and from the site. Nothing was standardised and everything was slow and expensive."
Working closely with its systems integration partner Future Technology Systems Company, Alghanim is using the robust Symantec management infrastructure to deploy systems, rollout new soft­ware or patches, manage inventory, and troubleshoot support issues, it was reported. "All of this is being done from a single, integrated console," said Hussain.
"We're finally taking control of our endpoint environment using Symantec's Altiris Client Management Suite," he said. "Imaging and deploy­ment that used to take a day, for example, can now be completed in about forty minutes. The solution is steadily driving repeatable standards and ensuring consistent configu­rations across large numbers of computers in our organisation."