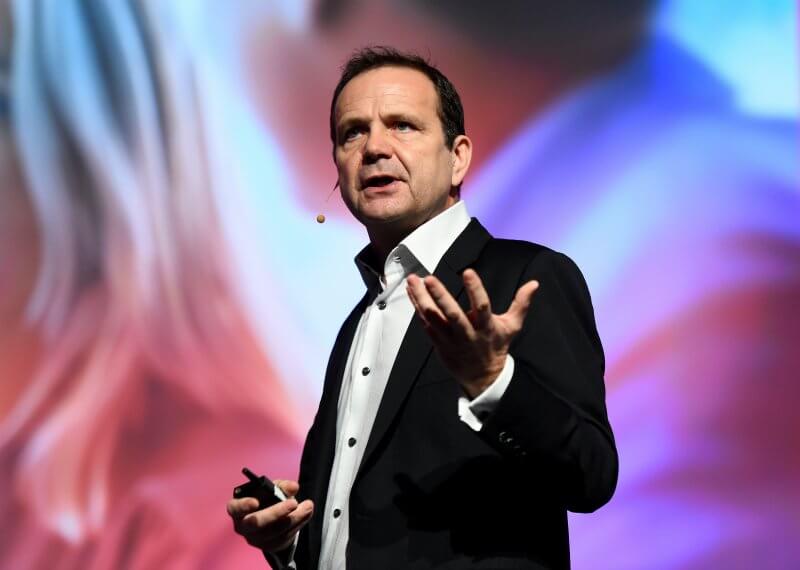 Oracle claims it has developed machine learning capabilities that will provide insights that surpass human thought processes, and that its "self-driving" database will help to deliver data as-a-service, potentially saving the jobs of beleaguered IT executives.
Andrew Sutherland, Oracle's senior vice president of technology for the EMEA and APAC regions, was speaking at the inaugural Dubai edition of Oracle's flagship OpenWorld conference, which is also featuring in London and Singapore for the first time.
"We want emerging technologies like machine learning to permeate every layer of our cloud and infrastructure," he said. "Machine learning is about getting answers to the questions you didn't even think to ask, and it's being embedded into our applications in order to drive tangible outcomes.
"With our ERP Cloud, you can automate discounting based on supply chain financials. With our HCM you can create a customised profile of someone based on certain metrics such as education or their tenure at a company. From a customer point of view, you can deliver personalised marketing content and personalised offers."
Sutherland highlighted how Dubai Airports had consolidated its HR systems onto Oracle's HCM cloud in "less than two months" for 90,000 employees.
He then went on to discuss how Oracle's Autonomous Database was one such platform that had been loaded with the firm's most advanced technology and had huge potential to automate IT processes. UAE-based energy giant ADNOC is one of the firm's most high profile users of the Autonomous Database, and has since seen a 60% reduction in the amount of workloads processed by database administrators.
"In my 25 years at the company this is the most innovative offering I've ever seen come through Oracle," Sutherland said. "It configures and installs itself. It scales itself appropriately. It's self-securing and patching. It never falls asleep.
"Research has shown that in most cases patches were available a year before a breach actually occurs. People lose their jobs over this. Automating this allows you to focus on innovation, improving the customer experience and increasing employee engagement.
"Data is easy to steal. It's highly expensive and sometimes even destructive when it is stolen. It takes a lot of time and effort to look after it. The more you look at it, the more it's worth. Costs were reasonable as long as data amounts were reasonable. Making it perform and making it available can become too much.
"It's time that data managed itself and made itself available to us as-a-service."