Netscout, post its acquisition of Danaher Corporation, which included brands such as Tektronix, Fluke Networks, Arbor Networks and VSS Monitoring, is exhibiting its portfolio of solutions spanning service assurance solutions and portable network trouble shooting tools at GITEX.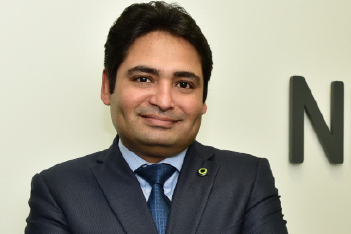 "This is the first time we are exhibiting as a fully integrated company and presenting the new Netscout. We have gone through a rebranding process and we are showcasing our solutions across three major areas – cybersecurity, handheld testers and enterprise solutions, which include TruView, OptiView, nGenius and AirMagnet Enterprise. We now have a broader range of products and technologies to offer to the market," said Abhishek Hajra, Regional Director, Netscout.
He says Netscout is bullish about the opportunities in the regional market. "We call this a high growth market because this region has already emerged. In the Middle East, there is an increasing focus on smart connectivity and we call ourselves guardians of the connected world. With the emergence of IOT, the network has become the most important piece of infrastructure. We are  in a unique positions, we can see everything on the network – be it wired or wireless – and know how to secure them. Our solutions enable continuous monitoring and real-time analysis, which allows customers reduce the time needed to find the root cause of network and application performance issues."
Netscout has recently launched a completely revamped partner programme called Connect 360, bringing together all the separate channel programmes across its enterprise network product lines. "This programme is key to driving our vision, helping us to scale our businesss and address customer demands," says Hajra.