The two-day annual Regional Cybersecurity Summit, hosted by the Information Technology (ITA) under the theme 'Towards Cyber Resilience,' concluded on Tuesday in Oman.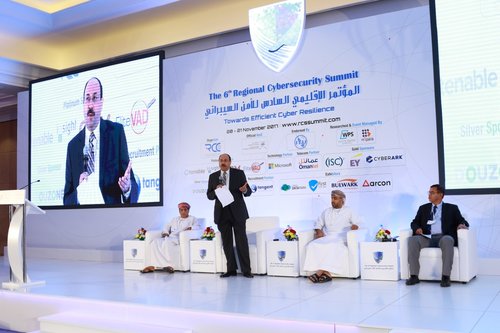 The event saw over 350 attendees from both government and private entities taking part, including those from critical national infrastructure sectors such as energy and utilities, defence, aviation, financial institutions, hospitality, healthcare, manufacturing and government institutions.
The summit addressed challenges that organisations are facing in facilitating the exchange of information, as well as touching on emerging practices and identifying priority areas in cybersecurity across local, regional and international levels. In addition, the summit sought to enhance cross-border collaboration with government, industry and critical infrastructure stakeholders.
The summit's keynote speech was delivered by Donald William Freese, deputy assistant director, Federal Bureau of Investigation, US who highlighted the importance of understanding the key elements contributing towards building a cyber safe nation.
The second keynote speech, 'Resiliency: Best Policy & Regulatory Practices' was delivered by Mike Yeh, assistant general counsel, Microsoft. He discussed digital transformation and steps governments can take to ensure that the most secure technology is being used in critical industries, particularly as technology moves to cloud-based solutions. He also outlined steps to build capacity, and detect threats.
Dr Salim Sultan al Ruzaiqi, CEO of the ITA, was also a featured speaker at the event. He highlighted the pressing need for further collaboration among countries to address the exponential increase of cyberthreats and their impact on countries' economies and security. "As cyberthreats cannot be stopped nor ignored, we can at least mitigate the risks through cooperation between countries by enhancing national capabilities as well as exchanging knowledge and experiences."
He also touched on the results of the ITU's Global Security Index for 2017, which positions Oman first among Arab countries and fourth globally. "Our IT security specialists were able to handle more than 70 million targeted attacks on government networks last year (an increase of 5,000 per cent) as well as dealing with more than 6 million cyberattacks on government websites (an increase of 300 per cent).