Arabic reality show, Stars of Science, has revealed that finalists will receive up to $600,000 in prize money for projects that aim to solve both regional and global problems through technology.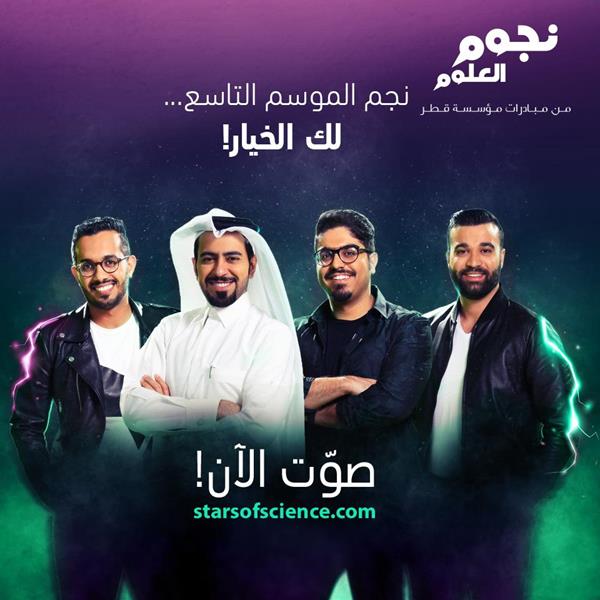 The final, set to be hosted this Saturday, 25 November, will be held in Muscat for the first time. The setting for the season finale was chosen as part of the show's recent collaboration with the Oman Technology Fund (OTF) and is in line with the show's airing on several regional broadcasters, offering new and exciting opportunities to showcase Stars of Science to fans across the Arab world.
Funded by the Qatar Foundation, the first prize winner will receive $300,000, followed by prizes of $150,000, $100,000 and $50,000 to the remaining finalists.
Notable projects among the innovators shortlisted to present in Saturday's final include Meshal Al Shahrani's navigation system for Haj using a bracelet, a textile machine that can make clothing waterproof or integrate healing medicine within fibres by Fuad Maksoud, and Mohammed Al Jerairi's interactive robot teacher, that can interact with students by providing both entertainment and information.
Speaking prior to the event, Ahmed Nabeel, whose project will make surgeries safer through automated self-cleaning laparoscope with a virtual beam that supports surgeons and students, said, "We are all winners here. Our projects are ready and regardless of who wins the competition here, we will pursue our projects not just in the Arab world but globally. But our first aim is to inspire people."
Voting is now open for fans to have their say on who should be crowned among the Arab world's best innovators, by visiting www.starsofscience.com.