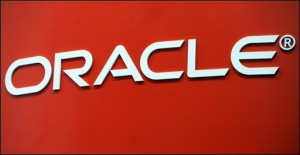 Oracle yesterday said third-quarter net income rose 18 percent to US$2.5 billion, while revenues grew 3 percent to $9 billion. However, hardware systems revenues sagged 16 percent to $869 million.
New software license revenues, which are considered a key indicator of IT executives' current attitudes toward new projects and spending, jumped 7 percent to $2.4 billion.
Oracle sought to place the hardware results into a certain context, as officials have repeatedly stated the company has no interest in competing in the commodity hardware market, and instead is focusing on specialised systems like the Exadata database machine.
"Hardware revenue for our engineered systems grew 139 percent this quarter and going into Q4, we have a record pipeline," Oracle co-president Mark Hurd said in a statement.
"This past quarter Oracle delivered the hardware and software for our new extreme-performance Exalytics In-Memory Machine," Oracle CEO, Larry Ellison said in another statement. "At the core of Exalytics is our new in-memory database technology capable of instantaneous big data analysis; questions are answered at the speed of thought."
"And unlike SAP's HANA in-memory appliance, Exalytics runs your existing applications," Ellison claimed.
Oracle is also hoping its recently launched next-generation Fusion Applications will help it take market share from competitors like SAP over time.
"In applications, Fusion in the cloud is winning with great success against niche HCM [human capital management] cloud vendors in the US and worldwide," Hurd said in a statement that offered no specifics on revenue or current customer counts. "Our modular, integrated platform of 100 apps available in the cloud or on-premise is a key differentiator."