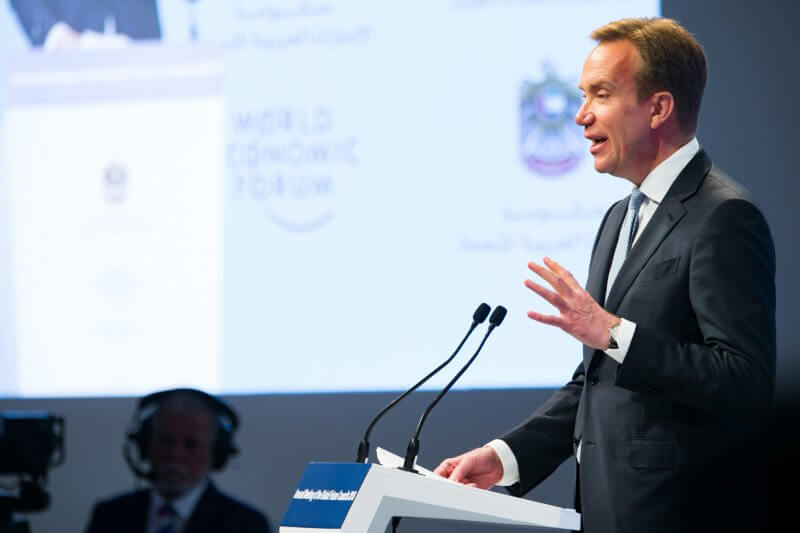 The president of the World Economic Forum has said that the Fourth Industrial Revolution and the increased risk of cybercrime must be taken seriously in order to avoid "dire" consequences.  
Børge Brende was speaking at a keynote address at the third Annual Meeting of the Global Future Councils at the Madinat Jumeirah in Dubai.
"The new wave of globalisation, driven by the Fourth Industrial Revolution, is taking place at an unprecedented pace," he said. "It took 75 years for landlines to reach 100 million people. The iPhone was launched in 2007, and now has 2 billion users. Globalisation can't be stopped, but can be improved. It should be more inclusive, sustainable and create more jobs. It's imperative given the pace of change.
"Digital trade currently accounts for about 12% of international trade. If you look at the digital age, we're only in the early stages. There are many things we're learning about. Many of the largest companies in the world didn't exist 20 years ago."
Brende went on to highlight how the World Economic Forum had established a Fourth Industrial Revolution network with governments and experts from around the world to co-design a pilot for new approaches to policy and governance.
He then underlined how governments that failed to comprehend the impact of cybercrime could be severely punished. "Cyber attacks are currently the number one risk in three out of eight regions," he said. "We need to do more to protect digital infrastructure and bolster cybersecurity with a collaborative approach. If this is not achieved, can you imagine how dire the consequences will be in the age of driverless cars, smart grids and drones?"