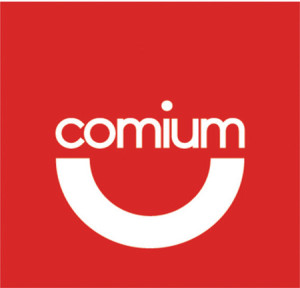 The government of Sierra Leone has issued an ultimatum to Comium, which has been plagued by debt, a strike and criticism from subscribers about network problems.
The government has threatened to take over management of the company if it fails to address its problems.
At a meeting last week with the telecommunications company's management and staff, officials of the country's telecom regulatory body, NATCOM, told the GSM operator to "quickly come into agreement with debtors as well as …. workers, after which the government will allow them to continue with unhindered operation," according to Information Minister Alpha Kanu. Kanu urged the striking staff to resume work until the 14-day deadline elapses.
Last November, subscribers of the company, which is the third major telco in Sierra Leone, could not interconnect to other users on Africell, Airtel and Sierratel for more than a week. The disruption came after the company defaulted on the payment of a bank loan and dues to the security and logistics company SSGI, which owns and fuels all the generators at Comium sites.
The other operators have blocked calls from Comium subscribers to their networks, reportedly out of fear of accruing interconnectivity fees that would not be paid on time or at all.
Some subscribers welcome the government ultimatum, though they believe affirmative action should have been taken earlier.
"It's been very sad and frustrating," said Mohammed Kamara, a Comium subscriber. "I'd expected the regulatory body to have acted on the matter long since. But they didn't do anything."
Another user, Hajj Tucker, expressed his surprise at the development. Multiple warnings "have been made since September last year by many subscribers and even staff of Comium about the pending disaster. I wonder why the ministry is just reacting now. Let's see what will come out of the issued ultimatum."
Comium, which operates in four countries across West Africa – Gambia, Sierra Leone, Liberia and Cote d'Ivoire – has been faced with serious management issues of late. Its Liberian operation was sold for about US$18 million two years ago and was last November renamed Novafone. About a month later, the company's ISP technical supervisor, Hussein Dakroub, a Lebanese, was caught stealing from the telco through the use of an illegal SIM box device.
Also, Comium's debt-laden operation in Cote d'Ivoire was put up for sale with Nigeria's Globacom and Bharti Airtel on the queue for it. Though Globacom has also been linked to acquiring Comium SL, its management has not mentioned that the telco is up for sale.
Originally published on Computerworld West Africa. Reprinted with permission from IDG.net. Story copyright 2018 International Data Group. All rights reserved.