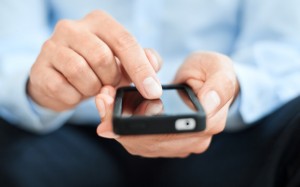 The number of employee-owned smartphones and tablets used in the enterprise is set to reach 350 million by 2014, representing almost 23% of all consumer-owned devices.
The figure will see an increase of over 100%, up from 150 million this year, according to new research by analyst firm Juniper Research.
The BYOD concept has been a growing trend for some years; this is because employees now expect to be able to do everything from one device, and do not want to be constrained by the technology their company chooses for them, the report said.
The wide availability of cloud-based services, which are accessible from almost anywhere, and the multitude of apps, are also driving smartphone adoption.
Apple's iOS is the most popular operating system in the workplace, representing 50% of all transactions, compared with Google Android (37%) and BlackBerry (15%), according to recent research by Zscaler.
Juniper Research's report also found that the public sector is slower to adopt BYOD than private sector enterprises, and the region with the highest uptake is Western Europe.
The report argues that BYOD poses certain security risks to the company. Report author Nitin Bhas observed that while BYOD has become an 'inevitable' trend for the enterprise, businesses need to create new end-user IT policies and address the key security issues emerging.
Security loopholes were mainly due to the majority of employees' phones and smart devices not having any form of security software loaded, and company materials being unprotected.