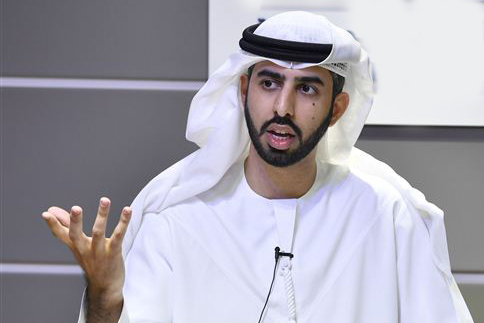 The UAE Council for Artificial Intelligence highlighted the importance of building the capabilities of the youth and strengthening their knowledge of artificial intelligence, during the council's second meeting.
The session, which was chaired by Omar bin Sultan Al Olama, Minister of State for Artificial Intelligence, also delved into the need to form a knowledge reserve to meet the country's future requirements and challenges, as well as adopting and employing AI to improve government services and economic returns.
"We aim to invest in the people and empower the youth by developing their AI skills and improving their ability to utilise data and smart technologies" Al Olama said while pointing out the necessity of data safety and how to collect, analyse and benefit from data, as well as encouraging the exchange of AI knowledge and expertise, to combine the roles and efforts of federal and local government authorities.
The council presented the government's AI initiatives, which include a two-month summer camp for school and university students, which will be held in July, according to WAM.
The council also discussed a specialist training programme for government employees, developments in the "UAE Artificial Intelligence Strategy," and achieving the UAE's goal to lead internationally in adopting AI technology by 2031.
The meeting's participants reviewed a report on the recommendations of their first meeting, which addressed the experimental projects sector while the council's members gave their comments on its draft AI strategy and its AI activity scan reports. They added that the "Cyber Security Committee" and the "Data Committee" will be established to strengthen the security and safety of data and related systems.
The council also explained that its summer camp for school and university students is the first summer camp in the region to specialise in AI, and will be held in partnership with the government and private sectors.
It also announced a specialist training programme for government employees, which aims to highlight, through eight materials that will be distributed until April 2019, the nature of AI, its ethics and how to define, collect and analyse data.