Riverbed recently launched a broad strategy to bring industry-leading unified observability to customers worldwide and accelerate growth. Front and center in the company's strategy is the development of an expanded unified observability portfolio, which will unify data, insights and actions to solve one of the industry's most daunting problems: how to provide seamless digital experiences that are high performing and secure in a hybrid world of highly distributed users and applications, exploding data and soaring IT complexity. Riverbed also launched a new brand identity, including the introduction of Alluvio by Riverbed (for Unified Observability), reflecting the evolution of the company and technology, and strong market momentum as evidenced by over 30% year-over-year bookings growth for its visibility and observability solutions in the last three quarters.
In this context, Alex Thurber, Senior Vice President, Global Partners and Alliances & Ghassan Abou Rjeily, Regional Channel Sales Manager – META at Riverbed, spoke to Anita Joseph, Editor, Reseller ME, about the power of observability and how the partner landscape is changing today.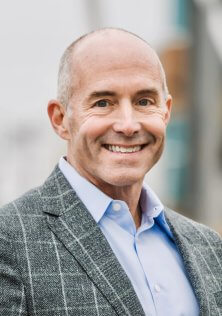 How is Riverbed investing in innovation to support partners and customers?
Alex: The investment in the innovation strategy is all around this idea of unified observability. So we're bringing together Alluvio and that brand name that really brings together all of the different current components that we have. We have NPM for networks, we have APM for applications and we have Aeternity for desktop and endpoint experience management. And with Alluvia, we are bringing all of those solutions together and then continuing to innovate under that, so that you will see other products down the road, other solutions later this year, that again, continue to build on that foundation. And that investment is really around not only the technology side, but also the go-to-market side-our investment in the channel is the reason that I joined the company. We've created a new group within Riverbed called the Global Partner Office. My job is to work with those key system integrators, key partners, key alliance members around the world, to ensure that we have the best overall solution for the end user customer.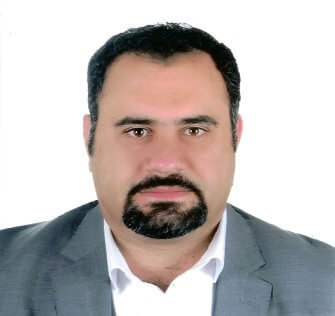 Talking about unified observability-how is this strategy different from everything else? What is the approach the company is taking to disrupt the visibility- observability marketplace?Alex: The strategy is an add-on, a natural continuation to our current work and the work we're doing-where we went from accelerating the network, to really understanding and explaining the network, to helping to fix the network. So it really is a natural progression in our strategy.Tell us about the market opportunity that this will bring for partners and how the channel will need to adapt and embrace new disruptive solutions that deliver value to customers.
Alex: We're very confident, very bullish about the market opportunity. I think the latest reports have it at about $19 billion by 2024, globally. And so we obviously want our unfair share of that. That's what we're going to be building on, and I think it's important, since our route to market is through the channel.
We're very focused this year on enablement, on helping our partners understand this story. One of the things that I'm working on is actually enhancing our current enablement. So today, we do a very good job of technically training our partners on how to use the technology. Of course that matters a lot. One of the things we're also doing is we're adding enablement around to how to sell the technology and what their value proposition is for the customer. Because at the end of the day, enterprises, of course, buy a solution. They don't just buy flashing lights. And so it's important that we arm our partners and help them understand what are the selling models and the selling methods so that at the end of the day, we're both more successful.Can you tell us about the evolving partner landscape in the Middle East & a view into the IT trends that Riverbed is currently seeing with the channel.
Ghassan: Partners in this region are excited about digital transformation. Again, customers these days are no longer looking for a solution or a technology. They're looking for measurable outcomes-particularly with the lack of resources these days, whether it is human resources or technological resources, they are looking for solutions that will help them to simplify and get an easy way to properly measure the investment or the outcome of the investment that they're making. So they're really looking for measurable outcomes. So our partners don't want to be just a simple partner that will go to the customer and propose a specific technology-they want to become solution providers. They want to sit with the customer to ensure that whatever technology the customer is going to invest in, is going to be used to the maximum possible extent to ensure the business continuity and enhance the customer experience.
As far as the partners are concerned, the users and the customers that are transacting with them are very important and they need to make to ensure that they experience that those users are facing is reliable and understand that that enhancing the productivity of the employees is key. It is really essential for the partners to ensure that the customer is able to maximise the outcome of that investment that they make.
Can you tell us about your plans for the channel?
Ghassan: Currently the Middle East, Turkey and Africa, which is the region I'm handling-we're trying to segregate them. Some of the channel partners are interested in accelerating services while others are more interested in visibility. So the Alluvio and the acceleration they come together in reality, however, it will be very hard for a specific partner to focus on both technologies at the same time. I'd say, though, that some of the global system integrators would have the capability to tackle both technologies. But in reality, the way that we are putting the strategy for our partner ecosystem in our region-we're trying to direct them on their favourite area, according to their expertise, and their interest. So what we are doing with them is making sure that they have all the technical expertise. So, we're putting a lot of effort to ensure that our partners are fully capable of listening to the customer and proposing the right solutions for them.
By doing that, we're not really just giving theoretical information. Rather, we're trying to put real life scenarios, provide use cases that they will be able to leverage in order to sit with the customer and while listening to them, relate with them and propose the right solutions. Not only that, we are helping partners to ensure that they do enough sessions with their customers, so that they educate them about what is available, how the solution will be will be able to help them enhance their productivity, provide them all the observability required so that they can see everything that is happening on the network-from the minute that a transaction leaves the user computer-all the way until it reaches the cloud. So we don't just do sampling, we're looking at everything at the same time. This is a huge value for our customers and our partners. I believe that with this kind of approach, our partners will be able to act like consultants to our customers, rather than merely sell a technology.