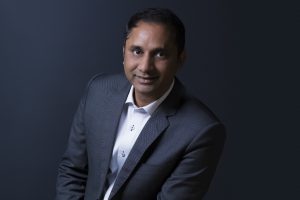 Value-added distributor SPECTRAMI has announced a distribution partnership with PhishMe, the global provider of human-focused phishing defense solutions.
The distributor said that the partnership will combine its expertise and in-depth knowledge across a wide range of technology solutions, with PhishMe's platform, to help protect organisations from advanced security threats.
PhishMe's incident response and phishing threat intelligence solutions enable security operations and incident response teams to respond quickly to threats in real-time, thereby reducing the risk of security breaches. PhishMe's intelligence-driven solutions engages the employee to be an active line of defense and a human threat detector by enabling them to recognise and report phishing attacks, malware, and other surrounding threats.
"We are extremely delighted to launch this partnership as PhishMe fits into our data security solutions offerings with its unique ability to integrate with many of the existing technologies in our portfolio," said Anand Choudha, managing director, SPECTRAMI. "With an unprecedented increase in the risks faced by enterprises due to the growing number of data and security breaches, the alliance with PhishMe allows for an enhancement in our current offering of niche and Next – Gen Threat management solutions to customers through our extensive network of channel partners across EMEA."
"Collaboration with IT security industry leaders like SPECTRAMI extends our ability to provide phishing defense services to a very large number of customers," said Jim Hansen, chief operating officer, PhishMe. "Through our partnership, we can help organisations in the Middle East, Germany and neighboring countries leverage the power of human intelligence to proactively respond to and neutralise sophisticated cyber-attacks."
SPECTRAMI will work closely with the vendor's global sales and support teams to ensure its channel partners receive strong pre-sales, marketing, implementation and post-sales services. An official ceremony will also be held to announce this partnership by the mid of December.