Maya Horowitz, VP Research at Check Point software Technologies spoke to Security Advisor about the company's participation at GISEC and some of the key security trends this year.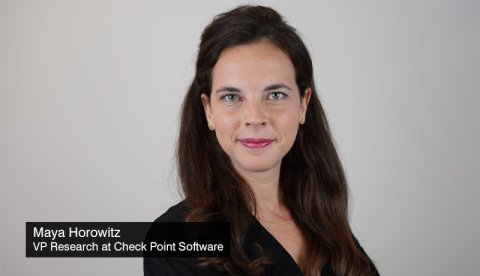 What does it mean to be participating at GISEC this year?
It's very exciting to be a part of GISEC this year-hear and talking to so many people and exchange ideas on cybersecurity. GISEC is a great forum that brings together all the frontrunners in the field.
What are the products and solutions you're showcasing at GISEC?
It is extremely necessary to adopt a consolidated security architecture for businesses looking to enhance their cyber security posture across platforms – from edge to cloud. At this year's GISEC, Check Point Software is emphasising the new strategic direction, 'You Deserve the BEST Security' and showcasing our broad range of security solutions designed for today's dynamic business environment.
According to Checkpoint's global research, what are some of the leading cybersecurity trends that we're seeing this year?
Ramsomware is very much prevalent and is the most important threat that we're seeing, continuing from the previous year. Ransomware has quickly become the most prominent and visible type of malware. Globally, ransomware has impacted hospitals' ability to provide crucial services, crippled public services in cities, and caused significant damage to various organisations.