Nabil Elwattar, Head of Services Sales, Gulf Region, Cisco spoke with Reseller Middle East about the business's advances with customer experience services.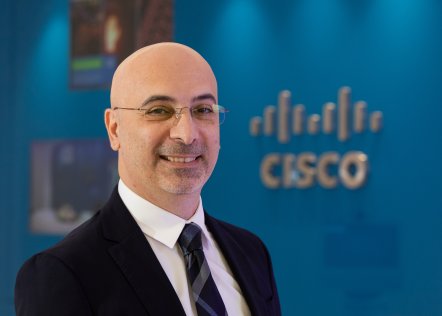 Cisco has always followed a very structured approach in terms of its partner programs. Can you highlight how the CSPP can benefit the partners?
The Cisco Services Partner Program (CSPP) provides a globally consistent framework that defines our services relationship with partners. This past year we have been focused on simplifying the program and driving closer alignment with Cisco. Here are a few of the changes we've made to the program.
We've moved our partners from an existing renewal rate metric to an In-Quarter Renewal Rate Metric (IQRR), a more precise measurement to track renewals aligned to Cisco's own measures.
We've also introduced a new Multiyear reward to assist partners in establishing a robust life cycle strategy with customers thereby helping lower cost for partners.
Partners who have attained either the Customer Experience Specialisation or Advanced CE Specialisation will have greater benefits, given their investments in customer success with rebates across the CX Success tracks and Business Critical Services 3.0
There is a lot of focus from Cisco on LifeCycle Management. Can you highlight how the lifecycle approach can help end users and partners?
Lifecycle Management provides a reason to interact with customers with greater frequency and lends insight into a customer's state of mind and upcoming purchase decisions delivering enhanced outcomes. We incentivise partners to upsell, cross-sell, and otherwise grow an existing customer relationship, while identifying opportunities for adding value to the customer equation at key points in time.
With our partners' input we designed our Lifecycle Incentives reward for customer engagement at every step – Use, Adopt, and Expand for partners deploying software solutions across a customer's network, then supporting them from adoption through to business outcomes.
Can you share the details about the recently launched Customer Experience Specialisations and how they benefit the Customer Experience specialised partners?
To take full advantage of the software, SaaS, and services opportunity, deep technical expertise is absolutely critical. Partners already have that covered with our existing architecture specialisations.
To truly thrive, partners also need a strong focus on customer success and a lifecycle-first approach to sales. That may mean shifting current business models and/or developing new capabilities.
The new Customer Experience Specialisation is designed with that in mind. Our goal is simple: to help partners develop a customer success practice with the right people, tools, processes, and infrastructure to best support customers throughout the lifecycle.
With the CX Specialisation partners can not only differentiate their value but receive better rebates in CSPP across the new Customer Experience (CX) Portfolio and leverage lifecycle incentives
What are the focus areas/ priorities for Cisco services / Success Tracks in the new year?
Technical Support Services (TSS) has always been a differentiator for Cisco. As we continue to accelerate our customer experience focused services, our TSS are evolving to the recently introduced Success Tracks with its various levels augmenting the customer experience, even at our entry services, with knowledge-rich and proactive insights add-ons.
Business Critical Services (BCS) help customers succeed with Cisco technologies throughout their lifecycle journey. It takes the combination of people, process, and technology to a whole new level in order to give an organisation what it needs to achieve extraordinary outcomes and meet the IT requirements of today's fast-paced, complex technologies.