Robert Lee, CEO & Founder at Dragos tells Tahawultech how its cutting-edge industrial threat intelligence helps provide actionable information and complete visibility of the tactics and attack mechanisms of sophisticated adversaries.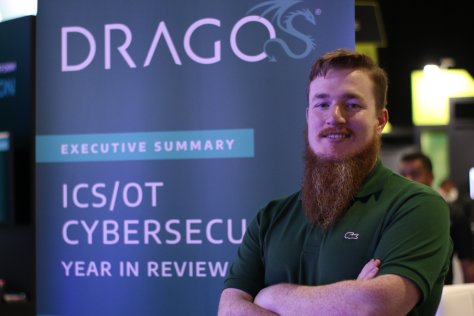 Tell us more about Dragos
Dragos was founded by renowned ICS/OT practitioners who have defeated adversaries for global firms. Today, Dragos is on a mission to protect the world's most critical infrastructure and safeguard civilisation. We know that's a mission you can get behind. Dragos WorldView industrial threat intelligence provides actionable information and recommendations on threats to operations technology (OT) environments. It provides security teams with in-depth visibility of the tactics, techniques and procedures of sophisticated adversaries targeting industrial networks globally, so your organisation can better prepare for, detect and respond to potential attacks.
What products & solutions are you showcasing at GISEC? Are there any special announcements?
There are two kinds of things we're showcasing: One is our actual technology, and this technology is there to help people get an understanding of what's inside of their operations environment. We think about critical infrastructure, the critical part of critical infrastructures, operations technology etc. And so our technology helps people get an understanding of what's inside it, and give them the visibility into vulnerabilities and threats.
The next thing I'd like to focus on is our office opening. So tomorrow (Tuesday), we're opening our office here in Dubai, and although we already have around 20 employees here, to have an actual physical space is really exciting because selling technology is great but we would like to really partner with people and make sure that we provide knowledge and transfer skill sets and be a real presence here in the region.
What difference does Dragos bring to the threat-security landscape?
Leveraging our team's combined knowledge gained from hunting thousands of industrial-specific adversaries worldwide and analysing their ever-changing TTPs, Dragos WorldView arms your organisation with the comprehensive knowledge and defensive recommendations to proactively prepare your defences and stop adversaries in their tracks. It provides immediate alerts of new industrial adversarial activity and shared global insights of ICS threats and vulnerabilities across various industries to help you understand threat proliferation and combat potential attacks in your environment.