Op-Ed By CNME Editor Mark Forker 
The recent announcement by German car manufacturing behemoth Volkswagen AG, that they will have to significantly reduce their production over the next coming months, due to the global chip shortage is just another illustration of the impact the crisis is having on multiple industries worldwide.
The beginning of the global chip shortage can be traced back to the heavy-handed tactics pursued by the U.S. government in its treatment of Chinese ICT vendors.
The United States placed some Chinese technology companies on trade blacklists, but that decision has caused a series of economic ramifications that U.S. legislators in Washington did not foresee when they engaged in a trade war with Beijing.
The sanctions have led to what has been described by many industry experts as 'panic-buying' with companies now stockpiling on semiconductors and other equipment.
As a result of this, the White House moved swiftly to arrange a special summit to determine new ways that they can address the chip shortage, with a specific emphasis on its automotive sector, which has been hit hard, and industry projections would suggest it is going to get worse for the automotive industry unless a remedy can be found soon.
The restrictions had severely damaged the relationship of trust that existed in the global semiconductor supply chain, and that it has only served to trigger a desire from countries to have more autonomy and control in terms of its own chip production and development rather than relying on cross-border supply chains, which will send costs rocketing.
TSMC (Taiwan Semiconductor Manufacturing Co.) CEO C.C. Wei believed that the primary cause in the disruption of the global chip supply chain was due to short-term geopolitical tensions. "The decision by clients' to stockpile chips is the by-product of geopolitical tensions, which has created short-term imbalance in the supply chain. We expect this to persist for a significant period given the industry's need to ensure supply security", said Wei.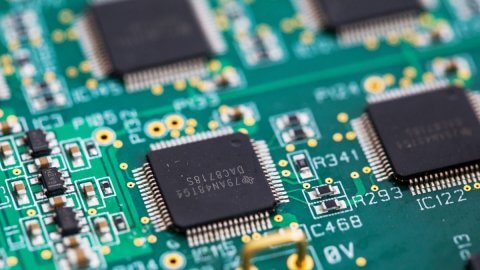 What happens next?
As aforementioned above the geopolitical tensions has created a scenario where countries want to be less dependent on others, and many as a result are ramping up their investments in chip production and development to avoid a repeat of this situation in the future – and one nation that is taking the lead on this is tech-powerhouse China.
In March, China's leading chip maker Semiconductor Manufacturing International Corporation (SMIC) announced that it had entered into an agreement with the Shenzhen government to build a new wafer fabrication plant in the southern tech hub, adding more capacity amid a global chip shortage.
SMIC Shenzhen will focus on mature chipmaking technologies of 28-nanometer and above, with the aim of producing 40,000 12-inch wafers per month and production at the new factory is expected to begin in 2022.
"By seizing the opportunity in Shenzhen to develop the integrated circuit industry, the project can meet growing market and customer needs, and promote our development", said a spokesperson from the SMIC.
The China Semiconductor Industry Association said it expected the country to be self-sufficient in 28-nm technology within two years. While according to Dr. Guangnan Ni, Academician of the Chinese Academy of Engineering, the current chip industry ecology in China is fully equipped with 100% capacity for the mass production of domestic 28nm technology node, the goal of mass production of 28nm chips is even aggressively predicted to be achieved end of this year
The 28-nm node is considered the sweet spot between low-to-mid-range chips and the mid-to-high-end, which has now become more difficult for Chinese fabs given US restrictions.
SMIC is China's leading foundry and the world's fifth-largest player in the field and has the capabilities to produce chips in mass volume from the mature 0.35 micrometre node to advanced 14-nm, although it has been pointed out that customer demand for 14-nm is only a small fraction of its total revenue, the development of 14-nm is also expected to become mature next year.
In addition to this, the Chinese government has also declared that it aims to achieve "scaled production" of 12-nanometre semiconductors this year, as a re-enforcement of its nationwide effort to strengthen domestic production again as part of their efforts to cut their reliance on imported chips amidst the ongoing US sanctions that restrict Chinese access to advanced foreign technologies and products.
The draconian sanctions look to have backfired badly on the United States, but everybody is feeling the pinch, and the question remains as to who will emerge from the global chip bottleneck as the winner. The US government is set to support companies such as Intel, Google, General Motors, Ford to make a play to gain market control in chip production and development on a global scale.
However, China has put all its chips on the table, pardon the pun, and you wouldn't bet against Beijing coming out the other side with the upper hand.