Mashreq Bank has concluded the latest phase of its digital transformation initiative, in which it adopted Microsoft's modern workplace solutions, to further engage customers, empower employees, optimise operations and reinvent products and services.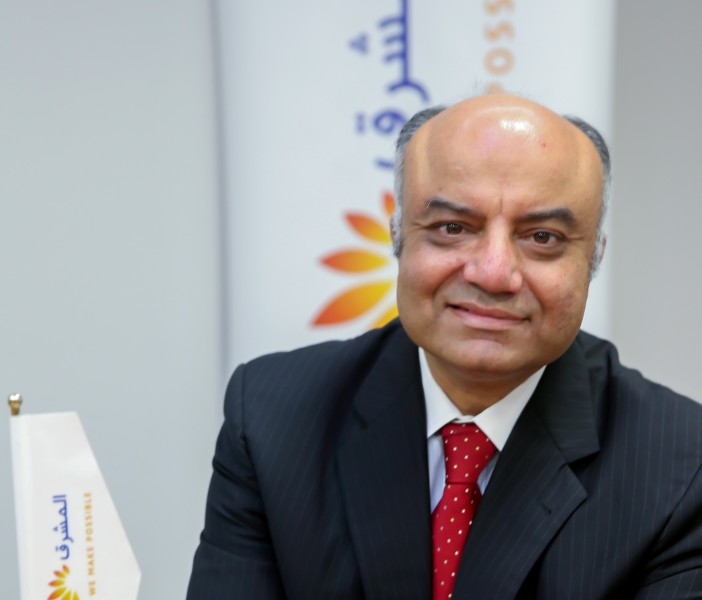 As part of this phase of the journey, Mashreq has adopted Microsoft Surface devices and Microsoft 365 (Windows 10, Office 365 and Enterprise Mobility and Security) – a solution that brings together productivity and collaboration capabilities with device management and security solutions to safeguard business data.
"There is a big shift to move away from the brick-and-mortar style of banking to digital banking," said Ashfaq Bandey, Vice President Human Resources at Mashreq Bank. "The challenge is offering customers everything digitally and, at the same time, making sure their data is secure and their experience is deeply individual and personalised."
Mashreq's leadership pursued the company's digitisation programme through a four-pillared strategy called ABCD (artificial intelligence, big data, cloud and modern devices) and committed itself to introduce each of these threads as part of the bank's digital transformation.
Security was also a central concern, and the bank worked with Microsoft's team of experts to tailor systems that blended robust mitigation, detection and protection with the need to deliver personalised, convenient, easy-to-use digital services to customers.
Earlier this year, Mashreq started its journey by implementing Dynamics 365 and replacing its legacy cyber-security software with AI enabled Windows Defender Advanced Threat Protection. Since then, the bank has seen a greater-than-50% increase in the number of digital transactions, an annual saving of US$ 250,000 in security spending, a more empowered, mobile workforce, and an acceleration in growth.
In the most recent phase, Mashreq, having evaluated several tablet devices across the market, selected the Microsoft Surface. The company also implemented Microsoft 365, to empower employees and realise its vision of a modern workplace driven by flexibility, collaboration, agility and innovation.
"Advances in technology are creating the modern workplace, and providing employees with the latest tools that can enhance productivity and result in higher customer engagement", said Sandeep Chouhan, Executive Vice President and Group Head of Operations and Technology at Mashreq Bank. Our approach to digital transformation in concert with Microsoft's expertise and technology solutions, is reimagining how people work together and unlock their creativity."
Using tools such as Microsoft Teams, Exchange Online and SharePoint Online, Mashreq was able to create a collaborative modern workplace, where employees can chat, drop virtually into meetings, take notes and share documents from anywhere. And, through the intelligent cloud, Dynamics 365 can generate rich data insights from customer behaviours and trends, and feed actionable information in real time to an employee's Surface device, allowing highly individualised service.
"Digital transformation gives organisations the power to engage customers, empower employees, optimise operations and reinvent products and services," said Sayed Hashish, Regional General Manager, Microsoft Gulf. "In working with Mashreq, Microsoft looked at how each element of the bank's day-to-day operations could be streamlined using a holistic, homogeneous technology stack. Mashreq unified the benefits of Microsoft 365, Dynamics 365, Azure, and Surface into a single, transformational platform that has brought tangible, measurable progress to the bank's ability to innovate and retain its recognised leadership status."