IT security firm ESET says it is transforming itself from a software provider to cyber security consultant, even as the company experienced more than average growth in the region.
The company's general manager for the region Dimitris Raekos says ESET has overhauled its services during the past year to help enterprise IT teams prevent, detect, respond to and predict cyber threats.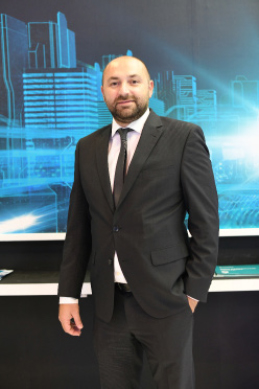 "We first launched our managed console that can handle multiple operating systems including Linux, iOS and Android; which was followed by a cloud sandbox for malware analysis and a cloud administrator – mainly aimed at SMB customers," says Raekos.
ESET's latest customizable solution,  the Enterprise Inspector, is an endpoint detection and response (EDR) tool and enables customers to concentrate on product development.
"Today the industry is looking for endpoint security suites that are fully capable to handle every type of threat. Alongside they want a simple solution without much complications," he says.
According to him, clients will have an advantage with this fully customisable solution.
The company is yet to launch the latest EDR solution in the Middle East. "We will be rolling out the solution here in the coming months," said Raekos.
"The key is to offer clients an ability to monitor network traffic and early detection of threat. Our Security Management Center provides a central console for security management," he added.
For ESET, business across the Middle East has been better than the rest of the world during the past year.
The company has seen a notable growth globally with the Middle East region in the lead. ESET has been especially strong in the UAE and Saudi Arabia.
"Our offerings are also compliant with the regulations of SAMA in Saudi Arabia. There has been a lot of demand from the Kingdom," he added.