CNME Editor Mark Forker managed to secure an exclusive interview with Ciro Arianna, CEO of ColossalBit, in a bid to explore what is the metaverse, what impact does he envisage his new restaurant 'MetaTerrace' will have on the Dubai entertainment ecosystem – and the growing popularity in NFTs.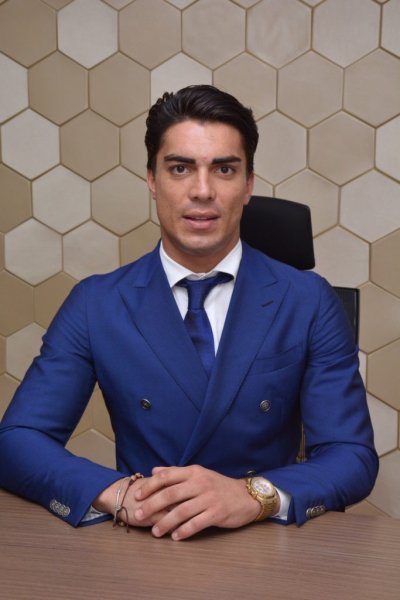 We have heard a lot about the Metaverse in recent months, primarily due to the decision by Mark Zuckerberg to rebrand Facebook as Meta. Can you outline to our readers what exactly the Metaverse is, and will it work?
Metaverse is simply the internet, but bigger. The internet facilitates the two-dimensional viewing of images, text, and videos. Whereas, in the metaverse, our experiences will be three-dimensional, multi-sensory, and more. In other words, the metaverse is like being IN the internet, not ON the internet like we are used to.
From restaurants — where we kicked off a metaverse transformation through 'MetaTerrace' — to real estate, to even weddings, we are witnessing the emergence of digital twins. The metaverse is so dynamic that it's hard to keep track of its expanding applications and the total addressable market.
Like you rightfully noted, after a giant in Facebook made a foray, metaverse has the undivided attention of who's who in the upper echelons of global tech, business, and finance. The Bank of America, Morgan Stanley, and many more Wall Street bankers are subscribing to the possibilities of the metaverse, hoping to gain an early-mover advantage.
That said, the adoption rate is higher among FMCG brands that often stay on top of trends. The likes of Nike and Adidas have made visible efforts to become "metaverse-ready". Adidas, in fact, sold its NFT range featuring G-Money, Bored Ape Yacht Club (BAYC) and Punks Comic (a Pixel Vault project) recently, raising more than $23 million in a couple of hours. If anything, the metaverse is now the active economy, and it will remain so for the foreseeable future.
There has been much fanfare about Dubai's first Metaverse restaurant MetaTerrace, which has been launched by ColossalBit, again can you tell our readers more about this new futuristic restaurant, is there a demand for this type of 'experience' in our experience economy – and what are the technologies fueling the Metaverse?
Every technology — AR, VR, AI, blockchain, NFTs — that can amplify our experiences finds application in the metaverse. So, it's the confluence of technologies for an experience greater than the sum of its parts.
ColossalBit specifically chose to set up MetaTerrace in the Central Park Towers, Dubai International Financial Centre (DIFC), hoping to closely cater to stakeholders in one of the UAE's leading economic free zones. MetaTerrace will appeal to night-life enthusiasts and thrill-seekers as much as it does the blockchain community.
One can meet like-minded individuals and engage in NFT and crypto discussions virtually, by joining MetaTerrace through an app, and in person, by checking in at the establishment in DIFC. We are leveraging multiple technologies and working on creating this hybrid experience.
ColossalBit is not just making waves in the Metaverse, it has also made a series of NFT investments such as securing the pen used by the world's greatest footballer to sign for Napoli. Can you tell us more about the benefits of NFT, why are you an advocate for it – and what does the NFT collaboration with the Italian Wine Crypto Bank entail?
NFTs are digital assets that are tokenized on the blockchain, making them unique and non-interchangeable by design. NFTs accompany smart contracts and digital ledgers, which keep records of ownership, resale and provenance, attesting to the digital asset's authenticity and upholding transparency.
All the pertinent information is built into the code, making NFTs more advantageous compared to conventional art and collectables.
For starters, NFTs are inclusive, available to all irrespective of financial capabilities. NFTs are not subject to regulations of centralised bodies, thus largely independent. And thanks to blockchain's intrinsic transparency, trust, and ease of access cut across geographical lines, NFTs are highly beneficial compared to their physical counterparts.
From an artist/owner's standpoint, NFTs allow broader marketing, retention of intellectual property rights, and royalties whenever they are resold in secondary markets. Such multi-fold value encouraged us to raise awareness and blaze an NFT trail in Dubai, leading to our winning bid of USD 56,000 for the world's first Augmented Reality NFT Mural "Future NFT Dubai".
The mural is now live at DIFC. We also secured the infamous S.T. Dupont pen that football legend Diego Maradona used in 1984 when he signed for Italian side Napoli for USD 26,000.
In partnership with the Italian Wine Crypto Bank, we launched the world's first NFT-linked fine dining and art experience, on the occasion of the 12th Italian Cuisine and Wines World Summit. Named 'Ciao Bella', the unique NFT experience gave 30 diners a peek into the future of dining.
The joint venture with the Italian Wine Crypto Bank was part of our efforts to bring industry stakeholders together for impactful synergies. We will continue to pursue excellence in the NFT and metaverse space, adding to Dubai's leadership in both.
Can you tell us more about your plans to scale in the Metaverse, and what other investments are you looking to make in the NFT space?
ColossalBit has been actively investing in NFTs and early-stage ventures. For example, we have invested in Kaloscope, which is poised to solve one of the main pain points in the NFT space: The inability to view, manage, and share your NFT experience with others.
Kaloscope, with its app-based gamified experience and AR/VR/XR capabilities, is bringing a unique value proposition to the domain. Likewise, we are currently focused on a few other value-based NFT and metaverse ventures.