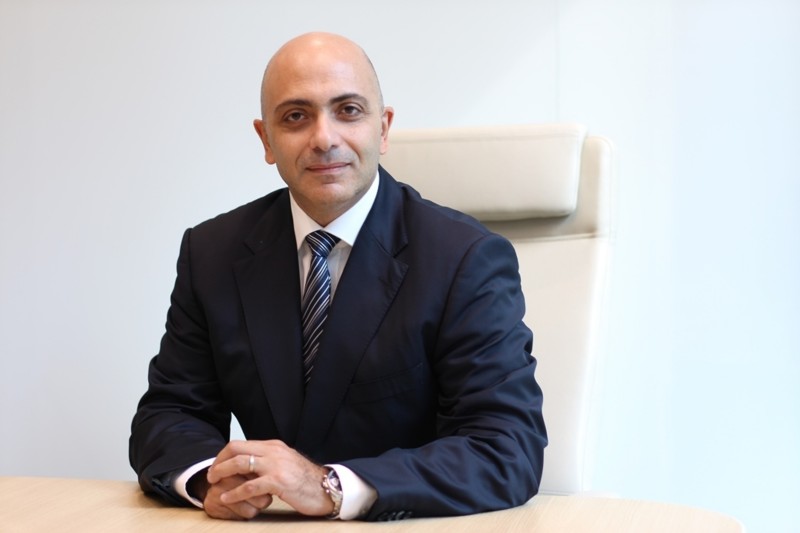 The energy and utilities sector in the UAE must harness innovative strategies to overcome some of the greatest sustainability challenges in the GCC, Booz Allen Hamilton has said in a report titled 'The Future is Innovation'.
To make sustainability a viable alternative, Booz Allen has identified a number of key considerations for successful innovation strategies that could enable GCC energy players to fuel the region's growth, long after the world's fossil fuels run dry.
One of the key ingredients outlined in the report includes encouraging employees to think outside the box and making innovation a part of the corporate mandate.
Even for energy companies rich in natural resources, human capital counts as their most valuable asset, and it is imperative that they use creative incentives to promote innovation within the organisation, according to Booz Allen Hamilton.
A key ingredient in motivating employees to innovate is to accept failure on the road to success, the firm's research says. It is vital to develop a 'fail-forward' culture because unless employees feel safe to experiment, they will not be willing to come up with or share innovative ideas as the fear of failure and resulting consequences will overpower their creativity.
Dr Adham Sleiman, vice president, Booz Allen Hamilton MENA, said, "The key to sustainable success lies in innovation, which is a force constantly promoted yet all too infrequently embraced. Energy and utilities companies often face concerns over the sharing of intellectual property, stakeholder reluctance to invest in new research, and financing issues – all of which can impact innovation."
Industry concerns over sharing intellectual property have often hampered the growth of the energy and utilities sector.
Evidence suggests that the most effective way to access innovative ideas while protecting vital intellectual property is to combine both open and closed techniques.
The former largely revolves around collaboration between companies on the one hand, and academic institutions, research centres, startups, communities or individuals on the other.
The latter, meanwhile involves internal R&D and the creation of corporate ideation platforms. Google's mother company, Alphabet, is one example of how a company can blend both models successfully.
As a key step to alleviate the concerns of stakeholders in the energy and utilities space and boost investment in research and development, organisations must first make a choice of whether to pursue fundamental research, or pursue applied research.
Once this choice is made, the organisation needs to develop a strategy to make the R&D process more efficient and transparent. For example, a startup could help test a product with a much faster turnaround, or a crowdsourcing challenge could be used to create multiple solutions to an issue.
Such an approach can help manage costs more effectively, increase stakeholder buy-in and reduce risk for the organisation.
Fady Kassatly, senior vice president, Booz Allen Hamilton MENA, said, "Innovation is driving the national agenda of a number of countries in the region. In the energy sector, there is a big opportunity to harness potential at the grassroots level by empowering human capital. Energy companies must consider fostering an innovative corporate culture that encourages employees to experiment without fear of failure. This will go a long way in ensuring that innovation is not just a buzzword, but a very tangible outcome of out-of-the-box thinking that can help address some of the most pressing global issues today."
Combined, the GCC states hold almost a third of proven crude-oil reserves and approximately a fifth of global gas reserves.
However, declining reserves and revenues along with increased consumption due to rapid industrialisation, population growth and rising domestic energy demand, are testing the region's capacity.
Policy changes and shifting national budgets across the GCC indicate that the region's governments are responding to these challenges, and the region's key energy and utilities players will need to adapt to new realities.
In the UAE, a Masdar-led consortium is developing the 800-megawatt Mohammed bin Rashid Al Maktoum Solar Park in partnership with Dubai Electricity and Water Authority (DEWA).
It is set to be the largest single-site solar park in the world based on the IPP model, and falls in line with the Dubai Clean Energy Strategy 2050 to advance the country's sustainability goals.
Another pillar of the Dubai Clean Energy Strategy 2050 is the Dubai Green Fund.
The fund is in place to support sustainability projects and is driving securitisation, with key players from the renewable energy sector across the world expressing interest in financing sustainability against the prospect of commercially lucrative low-interest loans.
As the UAE continues to move towards a more sustainable, greener economy, there are some key considerations that should be kept at the forefront to avoid any setbacks.