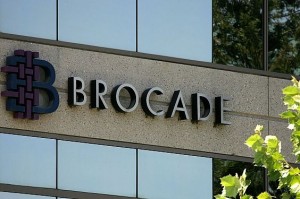 Brocade yesterday announced that it will acquire privately held Vyatta in an all-cash transaction.
Vyatta is based in Belmont, Calif. and is a networking industry innovator through its software-based network operating system that is highly relevant for multiple applications in network virtualisation, software-defined networking (SDN) and private/public cloud computing platforms. Brocade expects to close the acquisition by the end of the calendar year.
"This acquisition complements our R&D investments in Ethernet fabrics and SDN, as well as our broad industry and solutions-level partnerships that enable Brocade to pursue new market opportunities in data centre virtualisation, public cloud, enterprise virtual private cloud, and managed services," said Mike Klayko, CEO of Brocade.
"We are now bolstering these 'build and partner' efforts with this strategic acquisition with the goal of being the innovation and thought leader in the software networking category."
Vyatta is shipping products today and is developing a next-generation, on-demand network OS that delivers advanced routing, security and VPN functionality for physical, virtual and cloud networking environments.
Vyatta pioneered and created the industry's first and only platform-independent network operating system, the Vyatta Network OS. This OS enables system architects to secure and connect virtual, cloud or physical infrastructures while delivering the same elasticity, mobility, auto-provisioning and utility licensing benefits of the applications they support.
Brocade plans to utilise Vyatta technology and expertise with the goal of offering its customers an end-to-end architecture built on a highly virtualised, dynamic network infrastructure.
This virtualised data centre infrastructure promises to make both service providers and enterprises more agile through accelerated deployment and reduced development cycles in their networks. It also enables Brocade to extend its open data centre fabric and IP networking technologies directly into any number of server hypervisor environments that gives customers the utmost choice and flexibility in selecting the right solution for their business needs.
"There are many significant developments happening today that are redefining data centre architectures and industry landscapes," said Ken Cheng, vice president of the Routing, Application Delivery and Software Networking Group at Brocade.
"The Vyatta acquisition brings in considerably more software networking technology and expertise to Brocade. We believe software networking to be a critical component in the next phase of network virtualisation as enterprises are becoming increasingly virtualised and actively moving workloads to the cloud."
Following the close of the acquisition, Vyatta will be merged into Software Networking Business unit reporting into Ken Cheng.
"Brocade and Vyatta share the philosophy that open solutions and dynamic, agile networks are the best paths for customers to evolve their data centre architectures to meet their business goals," said Kelly Herrell, CEO of Vyatta.
"I am excited about Vyatta joining forces with Brocade as we now have the opportunity to more fully deliver on our value proposition with a broader set of customers as a trusted data centre and networking solutions provider."