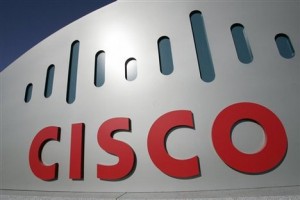 Cisco is cutting 2% of its global workforce, or about 1,300 employees, in a "limited restructuring," the company said yesterday.
"We routinely review our business to determine where we need to align investment based on growth opportunities. Additionally, we continue to evaluate our organizational structure as part of our plan to drive simplicity, speed of decisions and agility across Cisco," wrote Cisco spokesperson Karen Tillman in an emailed statement.
"As we focus on both of these efforts, we are performing a focused set of limited restructurings that will collectively impact approximately 2% of our global employee population. These actions, subject to local legal requirements, including consultation where required, are part of a continuous process of simplifying the company, as well as assessing the economic environment in certain parts of the world," she added.
Tillman did not detail the business units or product lines impacted by the reduction. Rumors on the blogosphere indicate that Cisco's Wide Area Application Services (WAAS) sales and engineering force is one, as well as public sector operations and Advanced Services.
Cisco's headcount at the end of Q3 totaled 65,223 employees.
Cisco refers to reductions totaling less than 10% of its global workforce as "limited restructurings." This is a way for the company to cut costs by reducing workforce in small, incremental moves without having to publicly announce or disclose the actions, sources say.
Cisco last July said it was cutting 6,500 jobs, or 9% of its workforce, in an effort to better focus its business and reduce operating expenses by $1 billion a year.