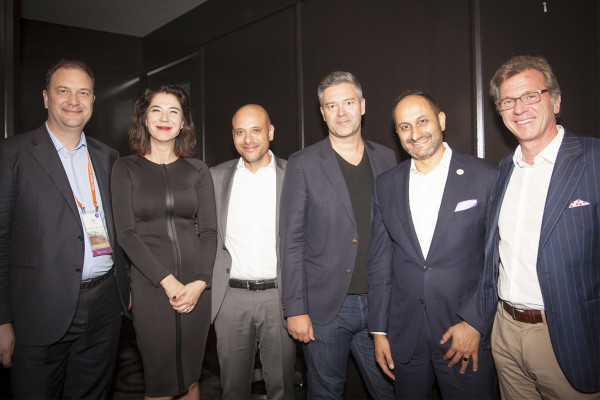 Cisco announced that fifteen partners from the Middle East region were recognised and honoured for their exemplary performance in 2015 across several categories.
The company revealed the winners during its annual Cisco Partner Summit 2016 held recently in San Diego, California.
According to the IT firm, Cisco Partner Summit awards are designed to recognise business practices and serve as a model to the industry. Areas of consideration include innovative practices, architecture-led approach successes, strategic business outcome-focused programs, seizing new opportunities and sales approaches.
"Cisco has been and remains powered by customer focus, trust and partnerships and that has been demonstrated through the success we have experienced in the fiscal year 2015. We are privileged to work with some of the best channel partners across the Middle East and Turkey to take advantage of the tremendous digital transformation opportunity and help customers achieve positive business outcomes," said Shadi Salama, Channel Leader, Middle East, Cisco. "It gives us great pleasure to recognise the passion and commitment of fifteen partners from our region who have demonstrated the power of capturing market trends to provide even greater value to our customers."
The list of Middle East winners at the Cisco Partner Summit Spring 2016 includes:
Enterprise Networks Architecture Award – Gulf Business Machines (UAE)
Collaboration Architecture Award – Koc Sistem (Turkey)
Data Center Architecture Award – STC Solutions (KSA)
Security Architecture Award – BT Al Saudi (KSA)
Service Provider Architecture Award – Emircom (UAE)
Cloud Builder Award – Turk Telecom (Turkey)
Cloud & Managed Services Award – STC Solutions (KSA)
Commercial Partner of the Year Award – Mannai (Qatar)
Enterprise Partner of the Year Award – Smartworld (UAE)
Solution Innovation Award – Consolidated Gulf Company (Qatar)
Middle East Partner of the Year – Gulf Business Machines (Middle East)
Distribution Award of the Year – Comstor (UAE)
Learning Partner of the Year – Fast Lane (Middle East)
Cisco Capital Partner of the Year – BTC (KSA)
Services Partner of the Year – Gulf Business Machines (UAE)
The Cisco Partner Summit Theatre and Geographical Regional awards, according to the company, reflect the top-performing partners within specific technology markets across Middle East countries and the overall region. All award recipients are selected by a group of Cisco Global Partner Organisation and regional and theatre executives.