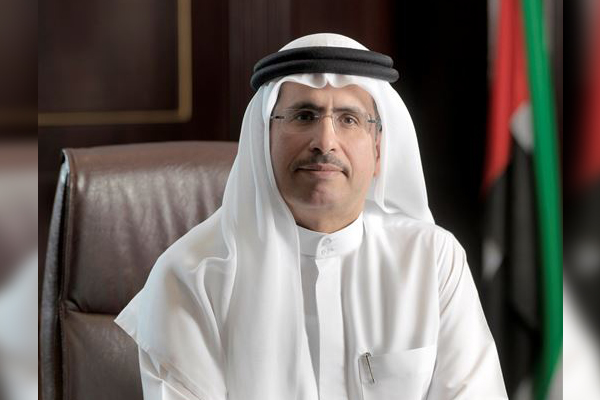 Dubai Electricity and Water Authority (DEWA) has awarded the $299 million (AED 1.1 billion) contract for the construction of the 4th phase of H-Station at Al Aweer to a consortium comprising Siemens and ELSEWEDY Power, according to the Dubai Media Office.
DEWA works to enhance the quality of life in Dubai, and achieve sustainable development while ensuring the happiness of generations to come. DEWA implements development projects for all its operations and develops the infrastructure to improve its services to the highest standards of efficiency, reliability, and availability.
"We are working hard to achieve the vision of His Highness Sheikh Mohammed bin Rashid Al Maktoum, Vice President and Prime Minister of the UAE and Ruler of Dubai, and we strive to improve our performance, productivity, and customer service," HE Saeed Mohammed Al Tayer, MD & CEO of DEWA.
"Our strategy is aligned with the UAE Centennial 2071, UAE Vision 2021 and the Dubai Plan 2021 to secure a happy and sustainable future. We work tirelessly to support the UAE in reaching first place in everything we do, and to enhance our infrastructure and our total production capacity, which currently is 10,200MW of electricity and 470 million imperial gallons (MIGD) of desalinated water per day. Currently, DEWA has over 4,000 MW of projects under construction."
The power station is one of DEWA's most important projects, to help meet the growing demand for electricity.
"The project aims to test, supply, and commission three gas turbines with a total capacity of 815 megawatts (MW). The turbines are expected to be operational in phases starting from 29 February 2020 and ending on 30 April 2020," added Al Tayer.
The station is equipped with the latest control systems and technologies to reduce emissions. The turbines will be completely fuelled with natural gas. H-Station at Al Aweer has a current total capacity of 1,996MW under climatic conditions and high temperatures of up to 50 degrees Celsius. Once the 815MW 4th phase is complete, the station will have a total capacity of 2,811MW.