A Dubai-based manufacturing company has created the world's 'largest freestanding carbon-fibre roof,' which has been installed on Apple's new $5 billion (AED18.35bn) headquarters in Curpertino, California.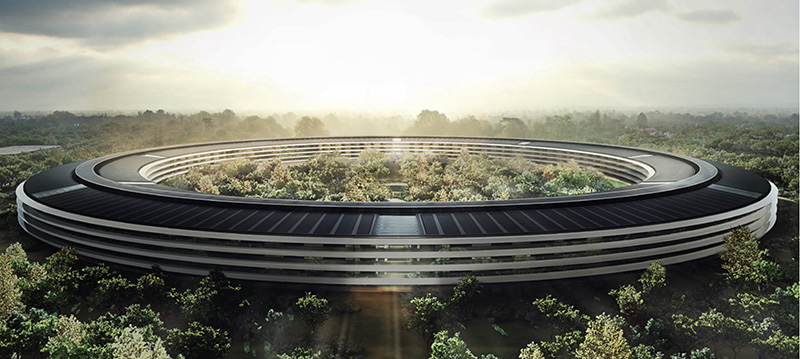 Premier Composite Technologies, based in Dubai Investment Park, created the 80-tonne circular roof. It is made up of 44 identical radial panels, averaging 70 feet long and 11 feet wide, with each panel connected to a small central hub positioned in the middle. These panels, which were assembled and tested in locally, were shipped in pieces to California.
Envisioned by Steve Jobs as a centre for creativity and collaboration, Apple Park is transforming miles of asphalt sprawl into a haven of green space in the heart of the Santa Clara Valley. The campus' ring-shaped, 2.8 million-square-foot main building is clad entirely in the world's largest panels of curved glass.
To honour his memory and his enduring influence on Apple and the world, the theatre at Apple Park has been named the Steve Jobs Theatre. Opening later this year, the entrance to the 1,000-seat auditorium is a 20-foot-tall glass cylinder, 165 feet in diameter, supporting a metallic carbon-fiber roof. The Steve Jobs Theatre is situated at one of the highest points within Apple Park, overlooking meadows and the main building.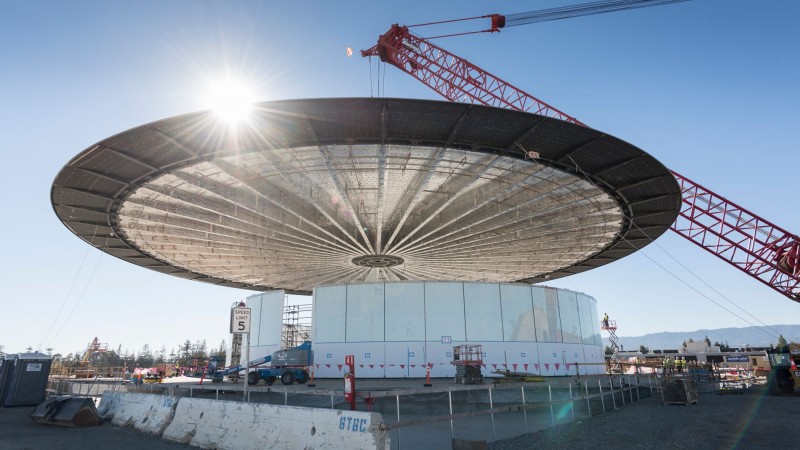 Jobs laid out his vision for a futuristic circular house of glass before the Cupertino City Council that would foster creativity and collaboration a few months before his death. The council approved his plans two years later.
The New York Times quoted Savita Vaidhyanathan, Cupertino's Mayor, as saying, "I saw the underground 1,000-seat theatre and the carbon-fibre roof. The roof was made in Dubai, and it was transported and assembled here. I love that it's here and that I can brag about it."
Apple Park will also include a visitors centre with an Apple Store and cafe open to the public, a 100,000-square-foot fitness centre for Apple employees, secure research and development facilities and the Steve Jobs Theater. The parklands offer two miles of walking and running paths for employees, plus an orchard, meadow and pond within the ring's interior grounds.