Dubai's iPod-shaped building, equipped with the latest smart home technology, is set to open this year following 12 years of construction, architect James Law has revealed.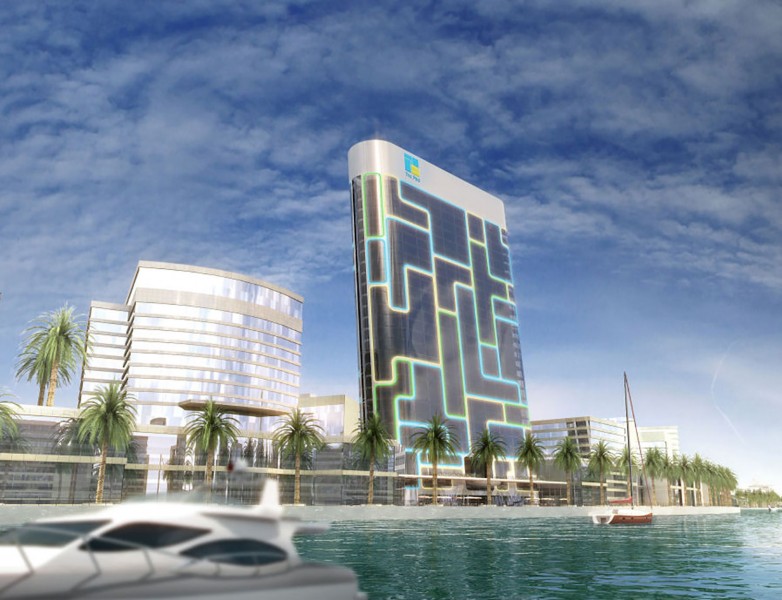 The building, inspired by a docked iPod and being built in Business Bay, will contain 231 "intelligent" apartments – each fitted with screens, monitors, and sensors. According to Law, some walls are linked to iReality – a virtual reality system that projects 62 different world destinations into your living room.
Law hopes the apartment building will convince others that technology is an essential design tool. Architecture "used to just be about the concrete, steel, and the glass, and the shape of a building. But now I think we're living in a world where those materials are just the basic materials. There are now new materials like technology, smart material, bytes of content, and interactivity," he told Business Insider.
Each bathroom holds biosensors that give users their weight, blood pressure, and internal body temperature. Lights embedded in the apartment ceilings change to signal incoming phone calls. Even the front door replaces a traditional key with an RFID tag.
"We are all connected through information technology," Law said. "You can't live in isolation with a piece of architecture anymore, so that architecture becomes in itself just like a mobile phone."
Law also compared the building's ability to augment the lives of its inhabitants to the armour that comic book hero Iron Man wears.
"In this sense, once you put this armour on, you have extra capabilities and extra possibilities about how you can experience life," Law told Business Insider. Like the Iron Man armour, he added, the apartments are "able to adapt to the environment."