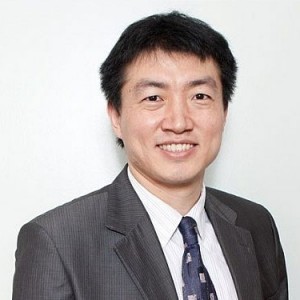 Huawei Enterprise will host its first regional Partner Summit at the Westin Hotel in Dubai Marina tomorrow.
The event will bring together various partners from the Middle East and Pakistan for a programme it says will give partners the tools to realise ICT's full potential to transform their customers' needs.
Dong Wu, VP at Huawei Enterprise ME will open the event, which will include presentations by senior Huawei management and Hasan Sandila, ICT analyst at IDC MEA, and an overview of Huawei's development of its new channel structure for the region.
"We believe that if you have a strong relationship with your partners, they will be proactive in communicating on your behalf, differentiating you from the competition and helping end-users gain maximum value from your products," Wu said.
"A strong partner has a better bigger picture understanding than you of the local market and what businesses need, and Huawei Enterprise's partners play an increasingly important role in delivering sustainable market growth for the region.  Our channel strategy is to motivate, incentivise and reward partners.  We offer generous discounts to partners for attaining key milestones," he added.
Huawei's channel partners include distributors, Value Added Partners (VAP) and tier-two resellers, with a growing community of distributors and partners in seven countries across the Middle East region.
Huawei Enterprise said its channel strategy in the region is to build strong relationships with a core community of trusted and valued partners, and that the Huawei Partner Summit will play a key role in forging the relationships and connections necessary to build the channel programme and drive Huawei Enterprises Business's regional growth this year.
It added that the Partner Summit will see some serious business deals taking place, and that it expects to formalise several agreements with new partners and extend agreements with several existing ones. One such new partner is distributor Secureway, a UAE business with a distribution channel covering GCC and Pakistan.
"I expect that we will have more to learn from the partners attending the summit than they will from us, and I look forward to learning about the latest enterprise trends they see emerging across the region," Wu said.