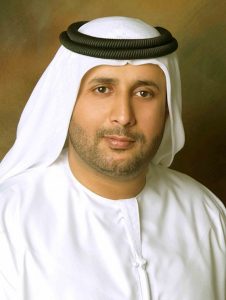 Emirates Central Cooling Systems Corporation (Empower) has recently reported that more customers have embraced the habit of transacting with the company through its 'E-Service' system, an electronic facility, which allows customers to pay bills online, view their bills history, register and track requests, and view consumption trends, among others.
Since the technology was launched in 2013, more than 75 percent percent of its customers has switched to the service. The firm said it has 85,000 customers and it targets to encourage more subscribers to reach 100 percent online transactions. Customers which have signed up to the e-services receive their monthly bills online, which translates to Empower's savings in overall paper consumption significantly.
Ahmad Bin Shafar, CEO, Empower, said, "We continuously engage and remind our customers that signing up to Empower E-Services can provide them with several benefits while also contributing to the efforts of the UAE to reduce paper usage and promote smart services through digital technology. The online transactions will also save time and use of transportation and can be conveniently done from anywhere in the world, especially when customers are out of the country. Empower endeavors to mainstream online transactions and make electronic services become part of our lifestyle."
The online service is part of the company's Customer Relation Management (CRM), which also meets its broader economic and environmental goals. Using online transactions save customers the time in going to Empower branches for payment or make a request. It lessens the cost of payments and raise transparency in its billing system. In addition, the service saves the company huge amount of paper usage, which translates to several environmental benefits associated with the paper industry and delivery of bills, among others.
The company provides environmentally responsible district cooling services to large-scale real estate developments in Dubai.