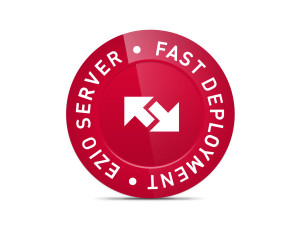 Gemalto have announced a global business partnership with IBM for its latest Ezio eBanking security platform.
The server platform has been further updated with the ability to support a wider range of end-user solutions.
It has been tested and confirmed to work with more than 30 authentication devices from 20 different vendors, ranging from physical tokens to mobile applications.
"Our ability to deliver innovative authentication solutions is of critical importance to our clients, particularly those in the banking industry," said Kris Lovejoy, General Manager, IBM Security Services. "Making this new offering available as part of the IBM Total Authentication Solution will enable both IBM and Gemalto to address that growing demand with an even more comprehensive and flexible authentication capability."
The server supports all types of two-factor authentication tokens, including OTP, PKI, OATH and software solutions.
It comes in two versions; one off-the-shelf appliance and one software toolkit.
"We believe more choices enhance the user experience that an eBanking service can offer, and we are fully committed to providing user-friendly and open authentication solutions that support our customers' current and  future choices – and one that grows with them as their eBanking needs evolve", said Håkan Nordfjell, Senior Vice President, eBanking, Gemalto. "The IBM business partnership allows us to reach the global market easier and faster in order to deliver solutions that help our customers add more value and services to their online banking platform."