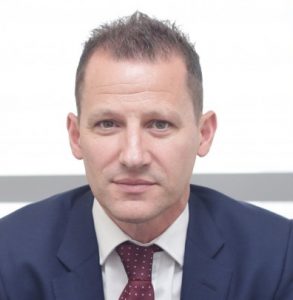 Exclusive Networks Middle East, the value-added services and technologies distributor, has announced Gigamon as the latest vendor to be added into its portfolio.
The move comes as Gigamon targets ambitious growth objectives for EMEA in 2017-2018; simplifying its channel strategy and forging a more monogamous channel relationship to realise the full potential of Exclusive Network's unique and proven approach to value-added distribution, said the firm.
Nathan Clements, managing director, Exclusive Networks Middle East, said that with unprecedented market change, a more monogamous vendor and distributor relationship has never been more relevant.
"We have known for many years that growth becomes faster and more efficient, and the focus is always greater within a shared mindset leading to more successful risk-taking from strategic, long-term investments," he says. "Gigamon has been steadily growing its influence in the EMEA market with a disruptive technology portfolio that gives unparalleled data-in-motion visibility into public, private and hybrid environments.  Our businesses are a great fit and our combined efforts will accelerate them to the next level."
The distribution agreement for Gigamon technology now covers 15 countries across EMEA, extending the Exclusive Networks partnerships already established in Germany, the UK, France and Spain into the Nordics, Middle East, Benelux and remainder of the DACH region.  According to the company, the key objectives for the remainder of 2017 include additional reseller recruitment while bolstering technical services, marketing and pre-sales support for existing and new partners.
"Exclusive is right in our space, with a great understanding of the needs of enterprise customers and a remarkable track-record of harnessing channel market dynamics to accelerate growth for disruptive technologies," said Gerard Alison, vice president, EMEA, Gigamon.  "There are also compelling synergies with many other vendors in the global Exclusive Networks cybersecurity portfolio – many of which are Gigamon ecosystem partners – where our Security Delivery Platforms and Visibility Fabric can be applied to brilliant effect."