The 'Wannacry' ransomware attack, which has now affected more than 200,000 computers in over 150 countries since originally infecting users' files on Friday, 12 May, will be a hot topic on the main conference floor and in the corridors of the Dubai World Trade Centre (DWTC) when the 4th Gulf Information Security Exhibition and Conference (GISEC) opens its doors today.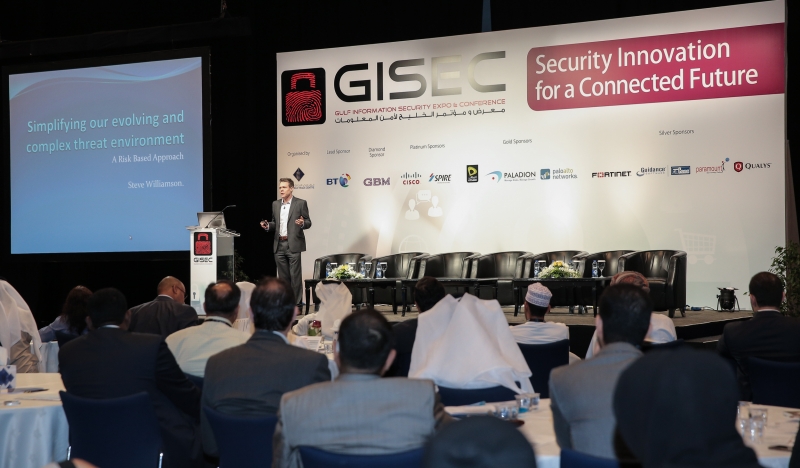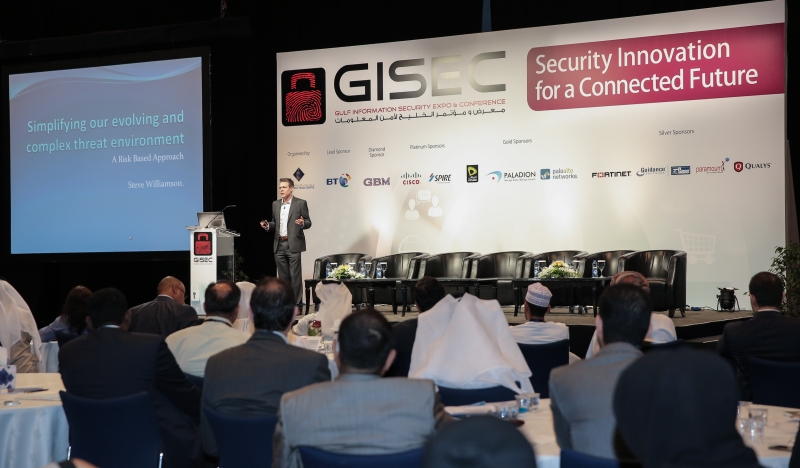 The 'Wanna Decryptor Ransomware' attack targeted the public and private sectors across the globe, with hospitals in the UK; Germany's rail network, Deutsche Bank; Spanish telecommunications operator, Telefonica; US logistics giant FedEx and Russia's interior ministry among those affected. Such a widespread and rapid attack is a timely reminder of the importance of cybersecurity on the eve of GISEC which will run concurrently with the Internet of Things Expo (ioTx) at DWTC from May 21-23.
GISEC will gather more than 6000 global cybersecurity experts and business leaders to discuss the latest cybersecurity issues and threats, with industry decision makers due to share best practices on how to tackle the ever-increasing risks of cyberattacks, including 'Wannacry'.
Last week's global attack will be the focus of several sessions during the three-day conference including a dedicated seminar on day three (May 23) of GISEC presented by world-renowned experts on malware.
"The events of last week have once again emphasised how we cannot underestimate and ignore cyber attacks and how much we all need to do to safeguard systems and data. GISEC will be the place to be to hear from leading industry experts, listen to their thoughts and insights on such widespread attacks, hear why and how they happen, and discover what individuals and corporations in this region and across the world can do to stop them," said Tixie LohMirmand, Senior Vice President, Exhibitions and Events Management, DWTC.
"Technological advances bring a lot of benefits but they also bring extra responsibility. Visitors to GISEC 2017 will discover the latest innovations and technologies that will equip us to better fight cyber criminals."
Global cybersecurity solutions leader InfoWatch Group will be leveraging GISEC to showcase its latest Traffic Monitor, the company's flagship product for data leak prevention and enterprise protection against internal cybersecurity threats, and unveil the opening of its first full-service office in Dubai.
InfoWatch President Natalya Kaspersky will join the Government Panel Discussion 'Redefining Governments Role in Cyber Security: What's NEXT for Smarter and Safer Cities'. The cybersecurity expert will also host a round table discussion entitled 'Government, Business and Society Face the Reality of the Present-day Digital World – Opportunities, Risks & Contradictions'
"Organisations across the globe have to manage risks related to cybersecurity threats on a daily basis," said Kaspersky. "Today, the Middle Eastern market sees an ever-increasing number of cyber threats with greater severity in both public and private sectors. This is why InfoWatch Group is here, to offer end-to-end solutions to prevent data leaks and protect enterprises against internal threats and targeted attacks. We will share our data protection expertise with organisations at GISEC 2017."
Faisal Al Bannai, Founder and CEO of DarkMatter, said: "The recent wave of cyber attacks that have been reported widely in the media over the past couple of weeks highlights the vulnerability digital environments continue to suffer from. Expertise and information exchange are crucial elements in helping to stem this rising tide of threats, and we use our participation at events such as GISEC to stress the importance of developing cyber resilience, and the steps required to achieve it."
In conjunction with GISEC, the third edition of Internet of the Things Expo (IoTx) 2017, a dedicated platform highlighting the importance of how Internet of Things (IoT) technology is shaping the future in the era of connected devices will feature world-leading technology and solutions providers displaying the latest innovative products and services to address the increasing complexities of regional smart city adoption.
In addition, the brightest minds and pioneers of future technology will be at GISEC and IoTx in a dedicated 'Start-Up Zone'. The daily 'Start-up Show' will allow 50 companies to pitch their game-changing tech to the conference audience of investors and multinationals.