The widespread adoption of digitisation initiatives across the Middle East has also resulted in the growing vulnerability to cyber-attacks. The Telecommunications Regulatory Authority (TRA) alone foiled a total of 86 cyber-attacks against government, semi-government and private sector entities in the UAE during the first two months of 2018.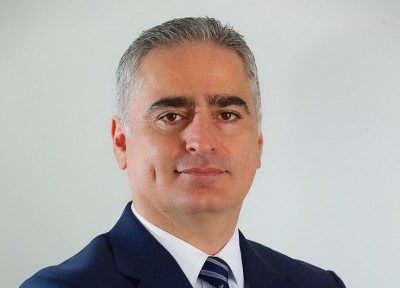 The enforcement of GDPR on 25th May 2018, is set to affect a number of GCC organisations.
Companies that have a branch, subsidiary or single representative in the EU; organisations that do not have a physical presence in the EU, but offer goods or services to data subjects in the EU; and businesses that neither have a physical presence in the EU nor offer goods or services to people in the EU, but monitor the online behavior of data subjects in the EU, are required to ensure compliance with GDPR.
With the deadline fast approaching, many GCC organisations are yet to begin the processes, risk lagging behind and facing penalties.
With six weeks to go until GDPR deadline, NetApp's global research has found that the 1,106 IT decision makers surveyed across major markets are united in their concerns.
One-third of respondents say that the impact of noncompliance with GDPR puts the survival of their business at stake. At the same time, two-thirds of respondents expressed some level of concern about achieving compliance by the deadline.
Alexander Wallner, senior vice president and general manager, NetApp EMEA, said, "The GDPR, data compliance, and privacy questions will undoubtedly affect businesses that touch EU citizens' data."
Under GDPR, every business that deals with the personal data of an EU citizen must know where their data is stored at all times. This knowledge is the first step toward GDPR compliance. However, the survey shows that knowledge levels are low globally, with only 40 percent of respondents stating that they can say with confidence where all of their data is stored. US respondents are the most confident (52 percent).
Across EMEA, confidence is much lower (just 35 percent), which is only 10 percent higher compared to NetApp's survey results in 2017.
"But there is good news, in spite of the approaching deadline, the whole ecosystem is responding to the requirements of GDPR, from resellers to hyperscale cloud providers to manufacturers. Enterprises can tap into this expertise, build up resources, and future proof businesses with GDPR compliant data management," said Wallner.
The survey, which was completed by Opinion Matters in March 2018, included 1,106 C-suite managers, CIOs, and IT managers responsible for or involved in IT buying decisions, working in companies with 100 or more employees.
Fadi Kanafani, regional director, Middle East and Africa, NetApp, said, "The level of awareness on the implications of the GDPR deadline is relatively low in the region and that could be the major reason behind the slow pace of activities aimed at ensuring compliance. Organisations will need three to six months to assess their current level of compliance, another three months to fortify their systems and an additional three months to roll out the infrastructure. Companies in the UAE do not shy away from investing in robust IT infrastructure and that will be an advantage in navigating this challenge."