Russian hackers are reportedly targeting millions of devices around the world to spy, steal information and build networks in preparation for future cyber-attacks, the US and UK have revealed.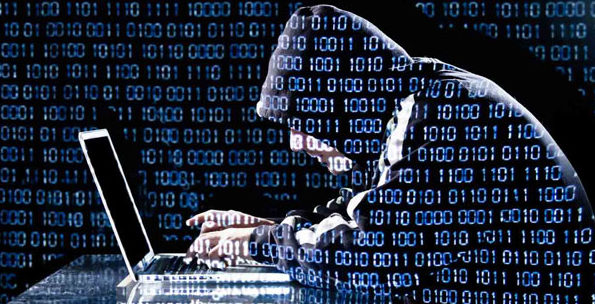 According to a report by Reuters, Washington and London have issued a joint alert saying the campaign by Russian government-backed hackers was intended to advance spying, intellectual property theft and other "malicious" activities and could be escalated to launch offensive attacks.
It followed a series of warnings by Western governments that Moscow is behind a string of cyber-attacks. The United States, Britain and other nations in February accused Russia of releasing the "NotPetya" virus, which in 2017 crippled parts of Ukraine's infrastructure and damaged computers across the globe, costing companies billions of dollars.
The Kremlin did not immediately respond to a request for comment. But Russia's embassy in London issued a statement citing British accusations of cyber threats from Moscow as "striking examples of a reckless, provocative and unfounded policy against Russia."
Moscow has denied previous accusations that it carried out cyber-attacks on the United States and other countries.
US intelligence agencies last year accused Russia of interfering in the 2016 election with a hacking and propaganda campaign supporting Donald Trump's campaign for president. Last month the Trump administration blamed Russia for a campaign of cyber-attacks that targeted the U.S. power grid.
American and British officials said that the attacks disclosed on Monday affected a wide range of organizations including internet service providers, private businesses and critical infrastructure providers. They did not identify victims or provide details on the impact of the attacks.
Rob Joyce, the White House cybersecurity coordinator, has reportedly set out a range of actions the US could take such as fresh sanctions and indictments as well as retaliating with its own cyber-offensive capabilities. "We are pushing back and we are pushing back hard," he said.
US and UK officials have issued the new alert to help targets protect themselves and persuade victims to share information with government investigators so they can better understand the threat.
"We don't have full insight into the scope of the compromise," said US Department of Homeland Security cyber security official Jeanette Manfra.
Officials have also warned that infected routers could be used to launch future offensive cyber operations.
"They could be pre-positioning for use in times of tension," said Ciaran Martin, chief executive of the British government's National Cyber Security Centre cyber defense agency, who added that "millions of machines" were targeted.