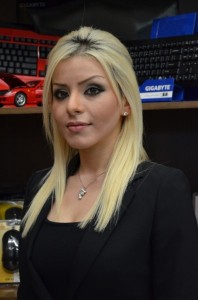 Golden Systems this week announced that it will be sponsoring a gaming tournament this weekend, along with its vendor partner, NVIDIA. The two firms aim to highlight the vendor's latest GeForce Graphics Cards.
The tournament will be held at the Flamingo Gaming Cafe in Dubai, on Friday, February 15. This event follows two other Golden Systems and NVIDIA-sponsored competitions, which took place on February 1 and 8.
A number of NVIDIA's products will be on display at the tournament, including the ZOTAC GeForce GTX 680 AMP, GTX 670 and GTX 660 Ti, among others.
"By sponsoring these events, we are looking forward to meeting the region's gaming community and demonstrate the power of NVIDIA GeForce Graphics Cards, as we believe they deliver a truly game-changing performance for the most demanding PC users," said Chantelle Tavid, Marketing Manager, Golden Systems.
But the two firms emphasised that the tournaments were also being held in support of the Middle East's gaming industry, which has shown good growth over the past few years.
"The gaming industry in this region has tremendous potential, with some of the best computer gamers originating from this region," Tavid said. "[We] are happy to support Flamingo Billiards Gaming Cafe… by bringing top gamers from across the region together to compete against each other in the upcoming tournaments."