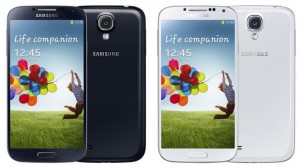 Barely a couple days after Samsung released its new Galaxy S4, HTC has already taken a stab at the new flagship smartphone. 
After months of hype and anticipation, Samsung announced its Galaxy S4 but HTC thinks the new smartphone doesn't compare to its flagship HTC One. The rival vendor claims its handset offers superior build quality and technology.
Benjamin Ho, HTC's Chief Marketing Officer, said, "With a continuation of a plastic body and a larger screen being the most obvious physical change, Samsung's new Galaxy pales in comparison to the all-aluminium unibody HTC One. This is more of the same.
"HTC remains the best option for those people looking for the best technology wrapped in premium design. Our customers want something different from the mainstream, who appear to be the target for the Galaxy. Our customers want original, cutting-edge technology, mouth-watering design and a premium feel from their mobiles, which is why we created the HTC One," added Ho.
It's rare to see a firm make such a direct stab at a rival product and so soon after the launch of said product. It's proof of just how hotly contested the smartphone market is these days.
It will be a big battle between Samsung and HTC, both deciding to announce their flagship smartphones for 2013 outside of MWC. And that's without factoring other big-name devices like the Sony Xperia Z and iPhone 5.