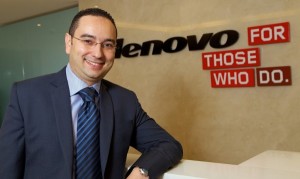 As per International Data Corporation's (IDC) Q4 preliminary figures, Lenovo has become the number one PC vendor, for the first time in the United Arab Emirates.
Lenovo ended the quarter with a record 22.4 percent in total PC market share in the UAE. Lenovo UAE outperformed the market significantly with Year to Year (YTY) growth of 56.4 percent, in a market that registered a decline of -6.7 percent YTY. Moreover, Lenovo shipped more notebooks than any other vendor in the country and achieved a record 23.2 percent market share in portable PCs.
"Becoming the number one PC vendor in the UAE is quite remarkable and a huge milestone for Lenovo," said Mohammed Hilili, Lenovo Gulf General Manager. "The UAE has always been a strategic market for Lenovo; in fact, it was one of the first few countries where we launched our smartphones and where we are seeing our PC Plus strategy come to fruition. Our next goal is to become the number one PC Plus vendor in the UAE and across the world."
In Middle East and Africa (MEA), Lenovo achieved a record 12.9 percent market share with 47.8 percent YTY growth. Lenovo was the only vendor in the top 5 to register positive growth according to IDC's Q4 2013 preliminary results. In addition to UAE, Lenovo also secured the number one spot in Qatar (27 percent), Lebanon (23.4 percent) and Jordan (31.4 percent).
Oliver Ebel, Lenovo MEA Vice President said, "In 2013, Lenovo has achieved exponential growth in MEA with our market share increasing quarter on quarter; this is largely due to Lenovo's innovative devices, our loyal partners and our dedicated team. PC remains a $200 billion per year industry and Lenovo is committed to PC innovations with such products as the Yoga 2 Pro, ThinkPad Yoga, Thinkpad X1 Carbon Touch and many more. This is just the beginning and we are confident that in 2014, we will achieve even more milestones and further growth."