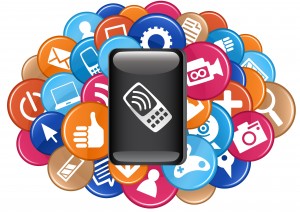 Developers building applications for the growing number of mobile devices must make security and reduced network bandwidth consumption top priorities, based on what Oracle has found in a recent survey of device users.
In its second annual survey of more than 3,000 mobile device users worldwide, Oracle reveals a number of expected findings. Most importantly, the survey reported that 32% of respondents believe that the information on their devices is secure, as per the Oracle survey.
"For software developers, Oracle's overall findings translate to needs to focus on security and efficient use of networks," said Dan Ford, VP of product marketing for Oracle Communications. "Applications cannot be overly chatty and consume an inordinate amount of network bandwidth," said Ford. "As the telecom operators and as Apple and Android continue to build out their application stores, I believe that increased scrutiny will be placed on the applications that developers build."
The survey, conducted several months ago found that nearly 47% of respondents said their usage of mobile-based data had increased from the previous year. In addition to which, about 70% of respondents reported using smartphones, this exceeds the 20% penetration of smartphones worldwide, according to analysts.
Analysts said that while 55% had downloaded a free mobile application, 25% had downloaded a paid application. The survey also reported that 45% of the respondents had used a mobile application to share their location, this number was up 33% from last year, Oracle said.
16% of respondents had purchased a tablet, and 41% intend to buy one in the next 12 months, according to the survey.
Findings, released Monday, were part of Oracle's report entitled, "Opportunity Calling: The Future of Mobile Communications," which examined global mobile phone use and perceptions, interest in new mobile technologies and expectations for mobile telecommunications service providers.
"These providers constitute an important customer base for Oracle software and Oracle or Sun hardware. Also, the Java software platform Oracle inherited from Sun is on about 5 billion devices," Ford said.