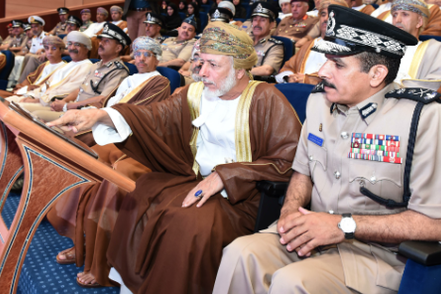 Royal Oman Police has launched its eVisa service, which allows tourists to apply online for visas to visit the Sultanate by submitting their applications at www.evisa.rop.gov.om.
Royal Oman Police's director general of passports and residences Hilal bin Ahmed al Busaidi said, "The first stage comprises non-sponsored tourist visas for people from 67 countries, as well as GCC residents employed in 116 professions. The next phase will include all countries of the world and see issuance of eVisas in different categories."
He added that the eVisa system allows visitors to get their visa applications processed in accordance with the laws and regulations of the sultanate.
"We are proud of this great work," Yousuf bin Alawi bin Abdullah, Oman's minister for foreign affairs, said. "The eVisa system provides easier access to investors, researchers and students. It is a result of the stability and development in the sultanate. Such technology will make Oman better in the near future."
Minister of tourism Ahmed bin Nasser bin Hamad al Mehrzi said. "The eVisa will boost Oman's tourism sector, which is witnessing great growth. Last year, the number of tourist arrivals reached 3 million, and it is expected to touch 4.7 million by 2020. The number of hotel rooms will increase from 20,000 to 30,000 by 2020.
"The ease of obtaining visas will allow Oman to receive more tourists from countries such as China, Russia and the US. These are important markets for tourism. We will launch a promotion campaign to publicise the eVisa through our overseas tourism offices."