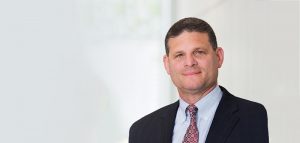 Oracle has announced Oracle Monetisation Cloud, which is a new cloud service that accelerates time to market for digital and subscription-based products and services by enabling the full life cycle of customer on-boarding, offer creation, robust rating and discounting, billing, customised invoicing and reporting.
Oracle Monetisation Cloud combines the power of scalable monetisation capabilities with the simplicity, agility, and security of Oracle Cloud to accelerate time to market for digital services.
"In today's competitive business environment, customers are demanding the power to purchase the products and services that they want, when they want them, at a price point that they can afford," said Doug Suriano, senior vice president and general manager, Oracle Communications. "Oracle Monetisation Cloud enables digital service providers to quickly launch innovative offerings and deliver a positive customer experience while reducing revenue leakage and improving financial reporting and compliance."
With Oracle Monetisation Cloud users benefit from:
Full life-cycle capabilities: The service supports the full life-cycle of subscription services, from on-boarding subscribers, to rapidly launching and modifying innovative offerings, to leveraging flexible rating, discounting and billing capabilities, to customizing invoices, to analysing business performance through robust reporting.
Easy integration: Newly developed out-of-the-box connectors and standard web-based SOAP and REST APIs enable customers to integrate easily with front-office and back-office systems, including Oracle, Chase Paymentech and other third party CRM, e-commerce, ERP systems and payment and tax gateways.
Risk and cost reduction: Full compliance and certification with Payment Card Industry (PCI) and Generally Accepted Accounting Principles (GAAP) as well as support for fully compliant re-invoicing and recognition of seven types of revenue allow customers to reduce risk, combat revenue leakage and ensure audit compliance.
Full suite of monetisation capabilities: The monetization solution is part of a full platform that spans the customer journey from engaging on social channels to tracking a sales lead to creating and offering innovative services to on-boarding subscribers to rating and billing to revenue recognition and compliance.