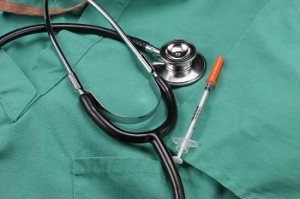 IBM and the Saudi Ministry of Health announced on Wednesday that they had implemented IBM's Public Health Solution for Disease Management in Jeddah, Mekkah, Taif and Qunfudah.
The cloud-based system will be in place throughout the rest of Saudi Arabia within three to five years, a statement from the two organisations said.
The solution helps to manage the risk of infectious communicable diseases by providing public health professionals with a secure application to collect, share and analyse health information.
This would help Saudi Arabia's health community to better manage outbreaks of SARS, influenza and other communicable diseases, the statement said. Better communication among public health professionals will also aid in the fight against outbreaks.
IBM's Public Health Solution is designed to leverage the vast amounts of information available across the country in order to deliver better services. It also provides plenty of data on immunisation processes.
For example, the technology can be used to track the exact locations of vaccines down to which refrigerators in each hospital they come from. If a hospital is running low on vaccines, the system will alert the relevant authorities to ensure supply is kept at workable rates.
"Early outbreak detection and intervention are critical," said Mohammed Abdelhak, Country General Manager, IBM Saudi Arabia.
"IBM's technology is a critical information system that will provide the Ministry of Health medical professionals with tools needed to manage outbreaks through early detection, rapid verification and appropriate response to prone and emerging disease threats."
According to IBM, the SmartCloud-based system has already helped public health in Saudi Arabia, having enrolled patients and visitors in a national information network that can be accessed by doctors. Currently, more than 800 employees at the Ministry of Health have picked up the technology in the seven months that it has been in use, IBM said.
This has allowed more than 180,000 immunisations to be administered, as well as paved the way for more than 1,000 investigations, according to the statement.
"IBM's innovative, cloud-based healthcare technology serves as the foundation for the ministry's e-health scheme and infectious disease control programme," said Dr Ziad Memish, Deputy Minister for Public Health, Saudi Arabia.
"It will help us improve public health in the Kingdom by keeping people healthier, enhancing vaccination coverage, identifying health issues and taking preventative measures to combat infectious diseases."