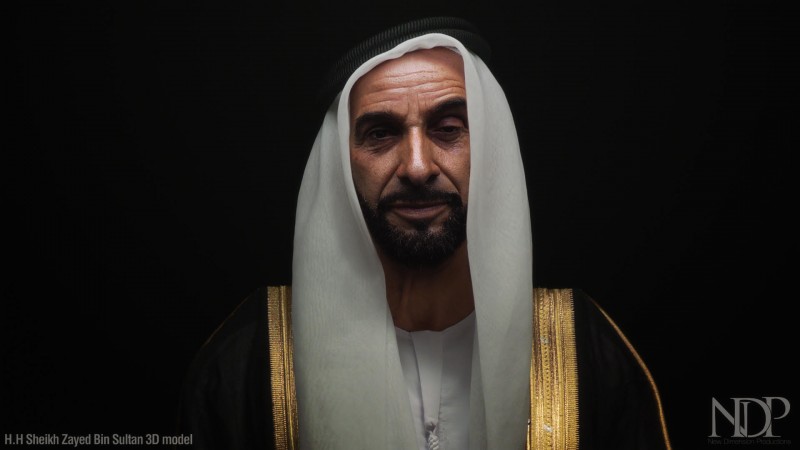 A Dubai-based firm has used has used 3D technology to recreate one of the late Sheikh Zayed's speeches through a hologram.
New Dimension Productions (NDP) presented one of Sheikh Zayed's speeches by recreating a 3D model that uses detailed facial textures, head animation and composition.
Covering all the aspects resulted into a final production of realistic holographic footage of Sheikh Zayed's important speeches to the youth, urging them to shape the UAE's future.
The production was created by a team of experts and over 400 hours of work to create the experience.
"The NDP team pushed the boundaries of 3D photo-realistic modeling and animation, compositing and visual effects to a whole new level; bringing forth a hologram that can reflect the astonishing persona of his highness," NDP co-founder and CEO Hasan M. Hina said. "It is also a tremendous honour to produce a hologram of H.H. on the occasion of the Year of Zayed, which gave us an additional motivation to perfect it."
NDP's team conducted research of Sheikh Zayed's archive, studying his tone of voice, facial expressions and body gestures. Remastering the audio was a challenge, the firm said, while different sources of recordings had to be matched, synced and tuned.
NDP was founded in Jordan in 2010 by Hina and Mahmoud Beasha, and has used Dubai as its main base since 2016.