The UAE's Telecommunications Regulatory Authority (TRA) will host the 75th RIPE meeting, an event that gathers Internet service providers, network operators, and others to discuss issues that face the Internet community.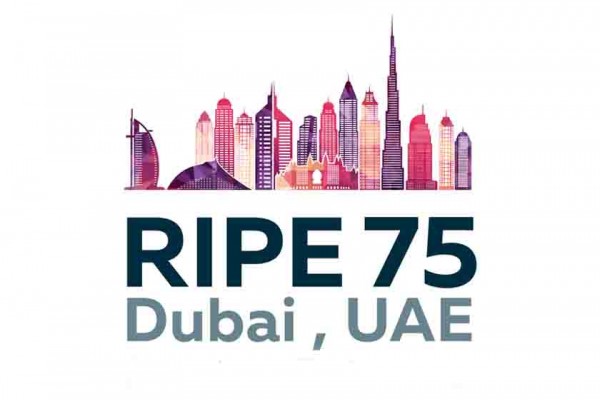 RIPE 75 will take place from 22nd to 26th October at the Conrad Hotel in Dubai. The event supports TRA's efforts to develop its IT infrastructure and place the UAE at the forefront of global smart services.
Abdul Rahman Al Marzouqi, manager for Internet Advancement Policies and Programmes Department at TRA, said, "The continuous development of the Internet is one of our top priorities, as it is the key element in ensuring the successful transformation of smart cities.
"The Internet is also fundamental in driving economic development and building a knowledge-based economy. We consider the partnerships with the international organisations and companies working in this field fundamental, and encourage the exchange of experiences, while highlighting the latest developments and the best ways to benefit from them."
Paul Rendek, director of External Relations at the RIPE Network Coordination Centre, applauded the TRA's efforts to enhance co-operation between national and international ICT and network operators. He also noted the importance of hosting RIPE 75 in Dubai, as it has become a role-model for smart and sustainable cities.
"We are looking forward to launching RIPE 75, which stands as an important platform for enriching knowledge and sharing insights on Internet resource allocation policies that are at the core of our strategic priorities. With the upcoming participation of the world's leading Internet operators, we are confident that we will hold fruitful discussions on how to develop current policies to ensure that emerging challenges are fully addressed.
"This is in line with our ongoing commitment to implement our expertise and knowledge to improve the ICT sector, which is a key pillar towards achieving international sustainable development objectives," Rendek added.