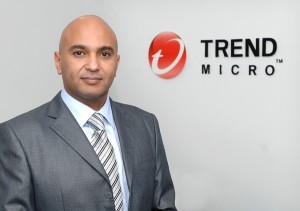 Trend Micro will release its finding on the greatest IT security threats to business in the MENA region at GITEX 2013, the company said Sunday.
Trend Micro will also demonstrate its wide range of security solutions for global and regional businesses at the exhibition. Advanced threat detection, real-time intelligence, adaptive protection, and rapid response needed to combat targeted network attacks and Advanced Persistent Threats (APTs) will all make up part of Trend Micro's participation at GITEX.
"In this region, business and social interaction over the Web is growing exponentially. Unfortunately, criminal activity is big business and growing at a faster rate, with new malware being released every few seconds. The threat landscape has gravely changed, and Trend Micro is fortunately uniquely positioned to respond to that threat," said Ihab Moawad, Vice President, Trend Micro, Mediterranean, Middle East and Africa.
Trend Micro will also show off its 'Smart Protection Network', a client-cloud solution, at GITEX. According to the company, the solution can help to identify and respond to the next-generation Web threats that are here today.
Another focus area for Trend will be Deep Discovery – the company said that this network security uniquely detects and identifies evasive threats in real-time, then provides the in-depth analysis and actionable intelligence organisation needed to protect them. Deep Discovery is at the core of the vendor's Custom Defense solution, which it describes as a complete network security strategy to detect, analyse, adapt, and respond to attackers.
In addition to demonstrating its products and services, the security vendor will be looking to enhance its relationships with partners and resellers. Trend Micro is a 100-percent channel-focused sales organisation.
Trend Micro can be found at Hall 2, stand B2-2.