Waymo has received the go-ahead from the Arizona Department of Transportation to become the first U.S. commercial ride-hailing service without human drivers.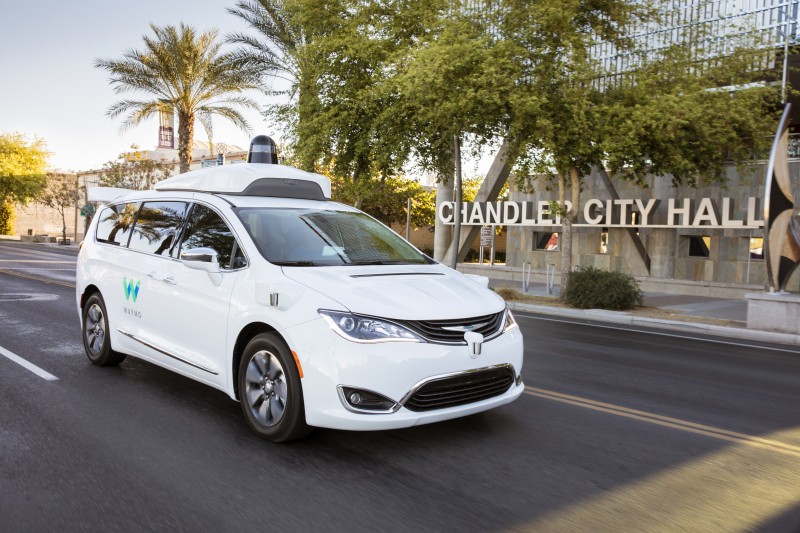 A unit of Alphabet Inc., Waymo got a permit in late January to operate as a Transportation Network Company, according to Ryan Harding, a spokesman at the state agency.
The designation lets Waymo's fleet of driverless Chrysler Pacifica minivans pickup and drop off paying riders in Arizona through a smartphone app or website, the spokesman said on Friday.
Waymo's technology is still being tested in many regions, but it could transform the way people move around, especially in cities, potentially making the nascent industry worth hundreds of billions of dollars.
"As we continue to test-drive our fleet of vehicles in greater Phoenix, we're taking all the steps necessary to launch our commercial service this year," a Waymo spokesman wrote in an email, according to a Bloomberg report.
Waymo plans to start the service in Phoenix this year. It will be limited by the number of vehicles Waymo has at the moment – which the company described as "thousands" – although a network of driverless cars will be able to reach more people than a similar number of personally-owned vehicles that often sit idle for most of the day.
Waymo hasn't said yet what it will charge riders, but without human drivers, the cost could be competitive with Uber and Lyft's human-powered networks.
Last year, Waymo started a free "early rider program" in the Arizona capital, where hundreds of people use a Waymo app to hail and use cars within a 100-square-mile radius. In November, Waymo began testing vehicles in parts of the city without a driver at the wheel, a first for the industry.
The self-driving firm has also been in a heated courtroom battle with it's rival Uber in recent months. Waymo alleged that one of its senior engineers, Anthony Levandowski, orchestrated a plan to steal more than 14,000 confidential files from Waymo when the firm was still part of Google. It is now owned by Google's parent company, Alphabet.