By Ravi Saraogi, Co-founder and President of Uniphore APAC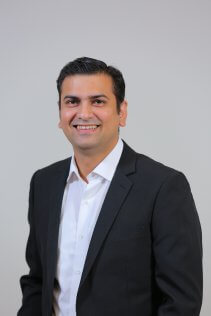 Now that the GCC region is in economic recovery, business stakeholders have turned their thoughts once again to their skill gaps. According to an Arabnet report from October last year, just 11% of Saudi Arabia's workforce have coding skills, and a mere 2% can be called upon to fulfil data and analytics roles. In Kuwait, these figures are 15% and 4% respectively. In a digital economy, where IT departments are under pressure to release innovative customer experiences quickly and securely, governments are aware about talent gaps and are taking measures to address the gaps. In July 2021, the UAE government launched the National Programme for Coders – an initiative designed to add 100,000 software professionals to the talent pool and create 1,000 digital businesses.
To help meet the demand for project-ready skills, enterprises are increasingly turning to low code / no code, which is setting a new benchmark in software development and the advancement of digital transformation. Gone are the days of lengthy processes tied to traditional coding. Low code / no code solutions can address a prevalent problem for IT professionals, especially around the shortage of skilled developers and engineers, giving rise to more "citizen developers". In fact, according to a global report by Gartner, 80% of technology products and services are predicted to be built by non-technology professionals by 2024.
The impact of low code / no code development extends beyond IT. The downstream effects of increased development speeds include the ability to cultivate better customer experiences (CX), allowing organisations to quickly adapt to market changes or customer needs.
Faster response times can lead to greater customer satisfaction. This presents the question: how can low code / no code transform CX and minimise any friction and frustration that is crucial to building a strong customer base, while also setting the stage for revenue and business growth?
Breaking down barriers
CX is the crux of business growth – retaining customers, increasing sales and opening opportunities for upselling. It is what keeps customers coming back for more. A KPMG report showed that UAE has increased its overall CX performance by 7% since 2018, likely in direct response to the rise of what the report calls "Customer 5.0" during the COVID pandemic. A discerning, impatient, "purpose-driven" digital native, Customer 5.0 greatly prefers self-service, indicating the increasing need for high-quality digital experiences. This is an indication of the important role low code / no code will play in the CX ecosystem for brands and businesses.
Low code / no code platforms are software development programs that require minimal to no source coding or programing to design and build applications. The platforms allow developers or citizen developers to drag and drop application components, connect them together, and create applications quickly. These features allow non-technical users to achieve what was previously only possible with coding knowledge.
This shortens the processes in which leaders translate their needs to software developers through the various layers of an organisation. By fully automating the technical back-end processes, these tools can make it easier for more people across various departments in the business to deliver enhanced CX. This presents endless possibilities to address business challenges. After all, it is not just about the various general scenarios, such as customers calling for service. Indeed, these apps have the potential to assist businesses to better serve customers by recognising exactly who they are and where they are on their journey, while also helping customers achieve better outcomes.
Appetite for rapid delivery
The traditional approach of automating core business processes can usually take up to a year. With the potential to solve complex issues and challenges in a matter of weeks, low code / no code solutions present organisations with the opportunity to build powerful applications to address customer issues quickly and easily. Low code / no code platforms grant businesses the flexibility to adapt to market changes and customer needs quickly through the rapid delivery of up-to-date apps or effortless updates of existing apps, to keep up with customer expectations as well as CX trends.
Looking ahead, low code / no code has great potential to impact and transform the CX of the future. The magic of this powerful tool is amplified when combined with other solutions such as conversational AI and automation. From more user-friendly business interfaces for increased automation and fast, easy implementation, to enhanced knowledge-based guidance for increased agent efficiency and accuracy, the benefits for businesses are boundless. Helping to remove any friction from adoption will also help unleash the power of AI across multiple industries, bringing CX to a whole new level.
Whether a local enterprise or multinational corporation in a region governed by economic visions designed to diversify economies, national leaderships are looking to their non-oil, private sectors as sources of growth – sky is the limit with the integration of low code / no code. Retail, banking, and other services will continue to rely on CX and hence on coders that build it. It is undeniably creating its own path in the future of enterprise AI solutions, granting businesses, small and big, increased accessibility to technologies to open doors to more significant opportunities and greater business success.