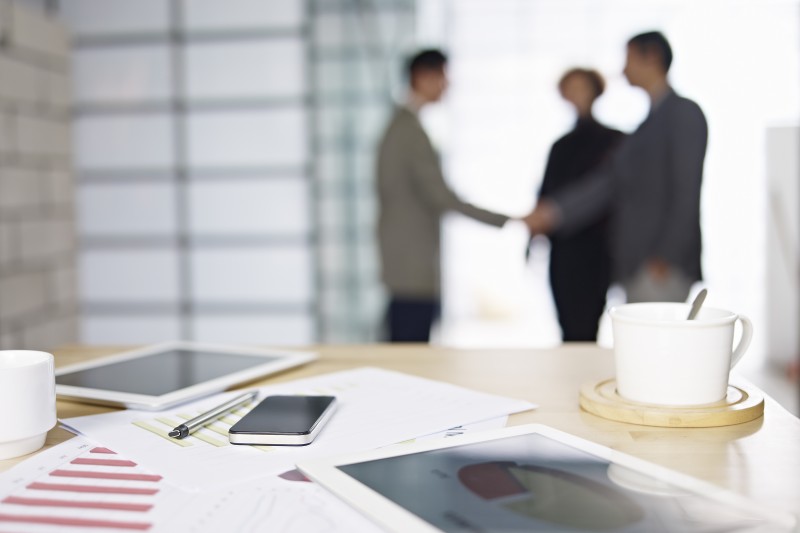 While cloud computing may have been touted for several years as the technology that would transform the Middle East, the reality is that for many organisations, that change has been gradual. As CIOs have carefully evaluated the pros and cons of what be achieved by shifting their infrastructure and software to consumption-based, IT services-driven models, certain industries have had to balance the realities of regional compliance mandates with the potential for greater flexibility.
Better overall efficiency, cost savings and the ability to embrace change in an agile manner make cloud an irresistible proposition for many, but delivering all IT on a service model is neither realistic or a panacea.
However, this allure is helping to initiate change. Gartner estimates that organisations in the Middle East and North Africa region will have spent a total of $1.2 billion on public cloud services in 2017, with this spend expected to reach almost $2 billion by 2020.
Over the last 12 months, governments of the UAE and Saudi Arabia have laid down markers for increased spending on IT services, including Smart Dubai's announcement to rid the emirate's government of paper-based processes in 2021, as well as the announcement of $500 billion mega-city NEOM in the Kingdom. Many organisations will be tempted to follow their lead, and by the promise of game-changing technologies such as artificial intelligence and Blockchain, but these may not necessarily be deployed on consumption-based models. Indeed, as AI matures, the basis on which AI-based technologies will be consumed is yet to be fully determined.
Gartner's senior vice president and global head of research, Peter Sondergaard, believes that the Middle East's appetite for these kinds of technologies will help to encourage a shift to an increasingly service-oriented IT economy. "The MENA region is moving in the right digital direction, where demand for the latest and most emerging technologies like Blockchain will continue to reflect the profound changes the IT markets are experiencing," he says. "The growing and influential role of business leaders toward embracing technologies and processes such as cloud, business intelligence, analytics, customer relationship management, digital business and marketing, are contributing to fuel digital transformation."
Gartner has forecast the global IT services market to hit $980 billion in 2018, but in truth the Middle East region is unlikely to comprise too large a portion of this figure. Markets such as the US and Europe are gradually moving their IT off-premises, but the GCC, although possessing a strong appetite for technology and innovation, may take time to reach that level of maturity. Nonetheless, the outlook for the next 12 months and the coming few years is positive for the IT services market.
MarketsandMarkets paints an optimistic, sharp rise in IT infrastructure services consumption in the region, estimating that the market size will grow from $2.66 billion in 2017 to $8.79 billion by 2022, at a compound annual growth rate of 27 percent.
Meanwhile, IDC estimates that IT spending in the UAE and Saudi Arabia will hit $6.2 billion and $7.5 billion respectively by the end of 2017, with communications, government, finance, manufacturing, retail and wholesale and healthcare verticals being the top spenders. The majority of this figure is likely to be consumed by telecommunications services, but IT services is edging up the list of priority areas for technology spend.
Rahul Misra, Oracle's vice president of applications for the Gulf, believes the ways that regional organisations are looking to offer new technology-driven services means they are being forced to consider basing their operations around cloud. "The region is going through a transformation where businesses have to change the way they deliver service in an ever-demanding and ever-changing market – both online and offline," he says. "Most companies who want to get ahead are seeking efficiency and innovation while working to transform their customer experience to compete in an 'always-on' landscape."
He goes on to add that the potential to reduce TCO will be a hugely attractive proposition for several reasons. "Irrespective of its size, cloud will be at the core of every organisation's growth strategy," he says. "Businesses now realise that cloud allows them to significantly lower total cost of ownership and identify new untapped growth opportunities. This characteristic is even more significant in volatile economic environments where businesses are keen on reducing costs and instead invest precious resources towards delivering a unique customer experience or an innovative solution."
Along with the consumption of IT infrastructure and software on a pay-as-you-go model, the demand for IT skills in a region that is known for importing talent will inevitably increase. Although the UAE in particular is making a concerted effort to plug the need for homegrown skills to be prioritised in the country's economy, the reality is that for the short-term, outsourcing is likely to be on the rise.
Misra believes that organisations will view outsourcing as an important way to remove some burdens that come with technology, and instead allow them to focus on their core business. "Over time, as the gamut of cloud technology services required to support and enable business enterprise matures and increases, we will see organisations outsource more, and focus instead on their core competencies," he says. "Businesses will increasingly focus more on their core competencies and outsource IT services, provided the offerings are mature and enterprise wide.
Dimension Data's managing director for the UAE, Mechelle Buys Du Plessis, believes that complexity arising from on-premise and cloud environments will force organisations to outsource certain elements of their operations. "IT outsourcing, or modular managed services will be favoured," she says. "As the IT landscape poses complexity across consumption-based platforms, skill, automation and tools will be required to manage that complexity. As hybrid IT becomes more and more relevant, hybrid service delivery too will be in higher demand. IT infrastructure adoption is both on-site and platform-based, and service delivery will also be adopted in a hybrid fashion, where organisations will choose to manage certain deliverables, whist they partner with a managed service provider to deliver on other services. The combination of this hybrid approach is likely to be favoured."