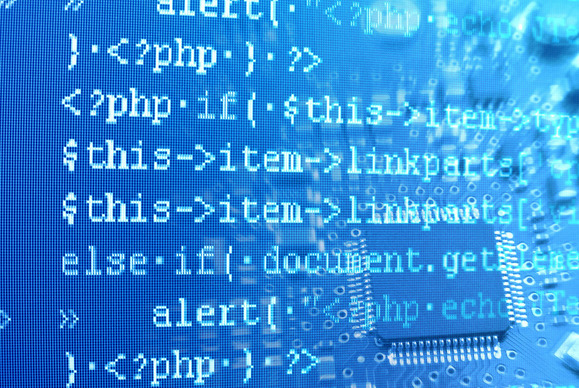 It's been over half a decade since Marc Andreessen declared that "software is eating the world." Six years on, ask yourself: do you still carry a map in the back of your car? Or have an alarm clock resting on your bedside table? Or collect a newspaper every day on your morning commute? The reality is that, like everywhere else in the world, Middle East software uptake is fiendish.
The chances are that you have likely answered 'no' to most, if not all of these questions. The reason? Software. Products and services that were previously delivered through more traditional means are now being run as mobile or online apps, and are often delivered with great success, transforming the Middle East software landscape.
The technological advancements of the devices that are glued to our hands around the clock have played a major part in this. This is especially true in this region, with the UAE having the highest smartphone penetration globally. But aside from how the software evolution has affected our personal lives, the fall in hardware sales and the focus on digitally transforming business has had a huge knock-on effect to the enterprise.
The idea that "every company needs to become a software company" is, practically speaking, old news. It's 2017: the year robots developed conversational capabilities and became our customer service assistants; the year autonomous flying taxis enabled a Google Maps-style navigation process, and the year the iPhone X launched the most advanced mobile facial-recognition software yet.
In re-reading Andreessen's original article in the Wall Street Journal back in 2011, he refers to "software programming tools" as being the cause of digital disruption in years to come. What has become clear in recent years however, is that no matter how modern, liberating and innovative these programming tools may be, it is in fact the combination of software – as it is traditionally understood in this manner – and smart, data-driven algorithms that will shape the future. Central to this discussion, and a major talking point over the last 12 months, is artificial intelligence.
Just two years ago in January 2016, the term 'artificial intelligence' did not feature in Gartner's top 100 search queries. By May this year, the term ranked number seven on the list. The research firm has also forecast that AI will be "virtually pervasive" in almost every new software product and service by 2020, and will rank as a top five investment priority for more than 30 percent of CIOs globally.
But as 2020 looms ever closer, are businesses in the Middle East ready for the impact AI will have on their organisation? Avaya's director of advanced solution architecture across international markets, Ahmed Helmy, affirms that preparation is underway, and many businesses today are beginning to put AI into context.
"Regional blueprints have sent nations marching towards knowledge-based economies, positioning companies against global competition," he says. "Adoption of emerging technologies, such as AI, will pole-vault enterprises beyond local relevancy, and into the necessary global benchmark that maintains or even increases market share."
And yet, processes for business readiness and change management to prepare organisations for the adoption of impactful technologies like AI are still being overlooked by SMEs, says Helmy. SMEs largely drive growth in the UAE as they account for over 90 percent of registered businesses, meaning this figure could potentially lead to a slower adoption rate of these technologies in the region.
Helmy believes that a resolution to overcoming this hurdle is to encourage SMEs to adopt open-source solutions. "Not only do open-source solutions enable enterprises to integrate new technologies while persevering the investments they've already made, but open architecture also simplifies the adoption process for various emerging technologies, such as AI, IoT and blockchain," adds Helmy.
Establishing an AI strategy is "becoming increasingly important" for industries to stay ahead of the curve – particularly in the healthcare segment, believes Ali Kaddoura, the UAE's country manager for Citrix. "The age of electronic health record deployments is now pushing organisations to revise, enhance and develop new processes within the care continuum," he says. "The adoption of AI and analytics will ultimately allow for a better understanding of the patients' needs, and allow caregivers to customise experiences for each of them, enabling increased productivity, improved care delivery and enhanced overall patient experience."
Today, many people regard software applications – including mobile apps – as being directed at consumers, and yet enterprise remains the largest segment in the Middle East software business, while Forrester envisaging over $420 billion to be spent on it in 2018 globally. A major part of this investment, according to both Helmy and Kaddoura, will be driven by voice-based interfaces.
"2017 was proclaimed 'the year of the chatbot,' yet limitations in adopting a data-driven approach has meant that this technology has continued to lack the necessary finesse to meet customer expectations," says Helmy.
With Gartner forecasting that 89 percent of organisations will compete primarily on customer experience, he adds "it is no wonder that enterprises across sectors are seeking solutions that will differentiate this experience."
Similarly, Kaddoura has high hopes for the impact of voice as the next-generation human-computer interface in 2018, and claims it will be more impactful on Middle East software than virtual, augmented or mixed reality.
"Machine learning algorithms will allow computers to meet humans halfway, and anyone that's ever asked a question of Siri or Cortana will have experienced the early stages of this profound transformation," he says. "It will ultimately mean the end of the keyboard and mouse, making workers in the digital business highly productive."
Kaddoura is also backing hybrid cloud as a technology set to deliver the best possible enterprise applications – whether they are on-premise, cloud or mobile apps – in a consistent way across any device. "Companies will no longer even need to own the applications, and will instead just be able to subscribe to an application that a vendor is delivering," he says.
Ali Hyder, group CEO for Focus Softnet, mirrors Kaddoura's view, and believes we will undoubtedly see an increased uptake of Software-as-a-Service and cloud-enabled applications in the coming 12 months. "We see huge potential for cloud-based solutions in enabling businesses in the region to become agile, future-ready and fully digitised," he says. "MarketsandMarkets forecast that in terms of Middle East software, the Middle East cloud applications market will be worth $2.4 billion by 2020, and we are already seeing this growth reflected in an increasing interest from SMBs in the region."