Industry experts reveal how technology channel partners can capitalise on the opportunities present in the PC peripherals market.
PC peripherals are those devices that are externally connected to the PC in order to augment its capabilities such as keyboards, mouse, printers, scanners, routers and so on. As the demand for innovative and ergonomic devices rise in the modern workplace, the peripherals market is seeing a distinct growth.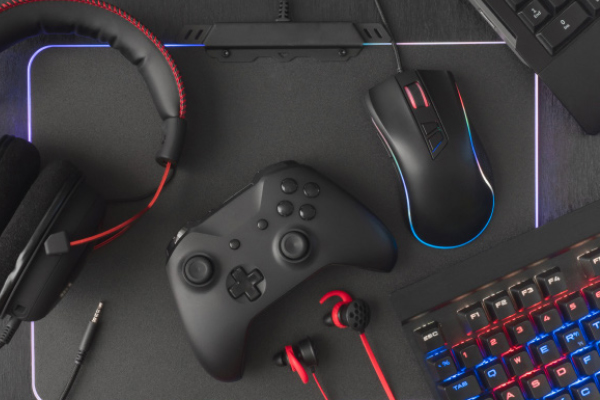 According to a Technavio research, ergonomic keyboards are increasingly being adopted at a fast pace by industries such as IT, oil and gas, energy and communications. The report further added that "rising awareness about RSIs and carpal tunnel syndrome is expected to encourage further adoption of ergonomic keyboards leading to substantial market growth during the forecast period of 2015-2025."
Commenting on a research on IT hardware, a senior analyst at Technavio says, "Growth of the gaming market is another factor that is boosting the global computing mouse market. PC gaming is being adopted as a profession, which is directly impacting the growth of the computing mouse market as gamers replace their conventional mice with gaming-specific computing mice to improve their gaming experience."
Enterprises' willingness to invest in innovative and convenient peripherals to enhance productivity is growing rapidly.
Agreeing, Sujit Menon, display and client peripherals lead, CEE and META, Dell, says, "The growth of peripherals and accessories market in the region is on an upward trajectory as organisations are empowering their workforce with the right technology that can maximise productivity and allow them to work without limits."
According to Menon, these efforts align with the Middle East's digital agenda to accelerate its advancement in the journey of transformation.
He adds, "This has also resulted in a new wave of opportunities for our channel partners, who now can augment their offerings with our award-winning devices and peripherals that meet every specific need of the workforce and gives every kind of user the technology they need to help them work the way they want."
He says that the company is meeting the demands of the future workforce with monitors that range from 17 to 86 inches, featuring "innovative design and technology to drive productivity with ultimate screen performance and an outstanding user experience."
According to Menon, researches prove that attaching a monitor with a PC increases productivity by 18%, "We drive this successfully with our customers. Dell continues its legacy of leading innovation with multiple firsts in the industry by launching the world's first 32-inch 8K monitor. The introduction of the type C docking has also opened a new wave of opportunities to leverage connectivity. All in all, our channel partners can lead the market with these best-in-class solutions that are unparalleled in design, functionality and innovation."
Andy Hoekstra, head of Logitech MENA, believes vendors can play a huge role in assisting channel partners to identify opportunities in this growing space.
"It is important to remember, we are in this together," he says. "We know that end users are always on the look-out for great new products and we must make sure that when they come to the store, or search for our products online, the execution is done in a way that makes end users understand all the benefits available to them. By taking this approach, all parties involved can benefit greatly, while at the same time offering the best solutions to our customers. It's a win-win situation all round."
Hoekstra believes the adage 'less is more' will be the way forward in this market. He adds, "Making sure that you have great planograms in the stores, with easy navigation in the (sub)categories to help shoppers find the right product, will go a long way to boost sales. We need a better understanding of each retailer's audience and adjust the portfolio to those end user needs. From Logitech you can expect more innovations coming out of our pipeline to help support this."