A space and rocketry summer camp with a NASA curriculum will be taking place in the UAE for the first time.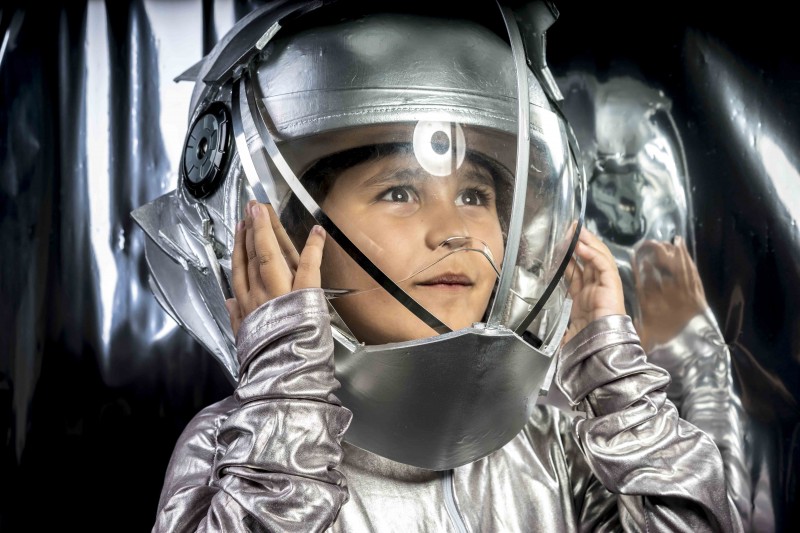 Under the programme, UAE students aged from 9 to 14 years who dream of traveling to space, engineering rockets, or delving into the depths of designing a mission to Mars will be able to attend the summer camp led by NASA experienced space experts from North America and Europe and will run from Sunday, July 15 to Thursday, August 23.
Students will learn what it's like to live and work in space, learn about missions to Mars and design their own Mars base.
The camp will also introduce students to rocketry – the science of rockets and rocket propulsion – they will learn how rockets work and have the chance to build a real model rocket. Every aspect of life in space will be covered with students even getting the chance to taste real space food.
The weekly camps will take place at Lapita Hotel Ballroom, Dubai Parks and Resorts, weekdays from 10am to 4pm. It will see NASA instructors mentor the students along their journey into the fascinating world of astronomy and rocketry, as well as special guests to speak about their personal experiences. They will also help them with any questions they may have about future careers in science and engineering and how best to realise their dreams.
Another first for the UAE, students aged between 7 to 14 years can look forward to learning skills in creativity and innovation, critical thinking, collaboration and teamwork, and communication.
The Innovation Academy will run over the same six-week period at the same location as the Space & Rocketry Academy.  Both programmes include instruction from international staff, program materials, all supplies, as well as a daily lunch meal and snack break.
The all-inclusive registration fee for NASA Space & Rocketry camp is at AED 2650, while the all-inclusive registration fee for Innovation Academy camp is AED 2250.
The NASA Space and Rocketry Summer Camp is organised by Compass International, the travel brand operating since 2003 and specialising in ground-breaking travel and the Regional Partner for the NASA visitor centre US Space and Rocket Center in the United States.
"We're delighted to be bringing these amazing minds from the world's leading space agency to UAE to share their knowledge with young people who will be inspired by them for these are unique first of its kind opportunity in the UAE," said Lissy Donald, CEO and Managing Director of Compass International.
Compass International is also offering an Innovation Academy where students get the chance to polish their skills for the 21st century. The Innovation Academy – A Destination Imagination curriculum inspired summer camp that will give students the experience of learning through creative challenges in either Engineering and Science or Creative, Performing Arts and Improvisation-based activities.
For more stories on transformational success through technology  follow us on Twitter and Linkedin, like us on Facebook.